I had read online about an infamous chicken lady who served up delicious fried chicken tenders and mac and cheese. This was music to my ears. I dragged my four friends down to a small strip mall in search of the chicken lady. The restaurant is small and the walls are all adorned by autographed pictures of celebrities that had at some point eaten the chicken lady's food. The waitress looked a lot like Heather Locklear or maybe it was her, times are tough after all. Heather made a comment that we didn't look familiar and inquired how we had heard about the restaurant, we simply answered, "the internet."

The menu is short and sweet. If you don't like chicken, you're in the wrong damn place. There are cold options, hot options and salad options but they all have chicken in them. I came to play and went straight for the Chicken tenders. They come with your choice of side dish, corn bread and salad. I ended up giving away my salad because ain't nobody got time fo dat. The chicken tenders come with a side of ranch dressing and barbeque sauce for your dipping pleasure. However, I personally liked them without any sauce. They were delicious all on their own. The cornbread was warm and slightly crumbly but had great flavor. The mac and cheese.... that mac and cheese. It was hot, ooey, gooey and made with unicorn tears. Just all sorts of magical.
A couple of my friends got their Chicken Thai sticks. Basically the same original chicken tenders that have been stabbed with a skewer and slathered with a house-made spicy thai sauce. These were tasty, but I personally preferred the original chicken tenders. They come with one choice of side, salad and cornbread.
I decided to get a side of the baked beans, because clearly my meal didn't come with enough food ::insert sarcasm here:: They were some of the best baked beans I've had in a long time. They were slightly smokey and not drowned in a tub of molasses.
Oh yea, and apparently Mondays at The Chicken Lady are 'Free Dessert Mondays.' #SCORE! We were given a slice of homemade French cheese pie with a scoop of strawberry ice cream. So simple and not overly sweet, it was delicious.
Definitely a great, little lunch spot and I'd come back here in a heart beat. That mac and cheese was the tits and the prices were beyond affordable. Not a single thing on the menu is over $10 #IGotALittleTimeFoDat Definitely check this place out if you're ever on the West Coast.
_________________________________
Restaurant Details:
The Chicken Lady
(310) 652-7487
416 S San Vicente Blvd
Los Angeles, CA 90048
http://www.thechickenladycafe.com/
Mel's Drive-In has a 50's diner look and serves up old American favorites. There are three locations throughout Los Angeles and we decided to check out the one right in Hollywood. I would have never have eaten here personally, but our party ended up here for lunch one day as a result of compromise and looking for "healthier" food options.
In general, it reminded me of an overpriced Denny's and the food wasn't that far behind. I had a Turkey pesto club sandwich and it was completely bland, lifeless and tasteless. The frozen curly fries were ok and the highlight of my meal was my coke float. Then again, how hard is it to mess up a coke float?
Chicken Pesto Club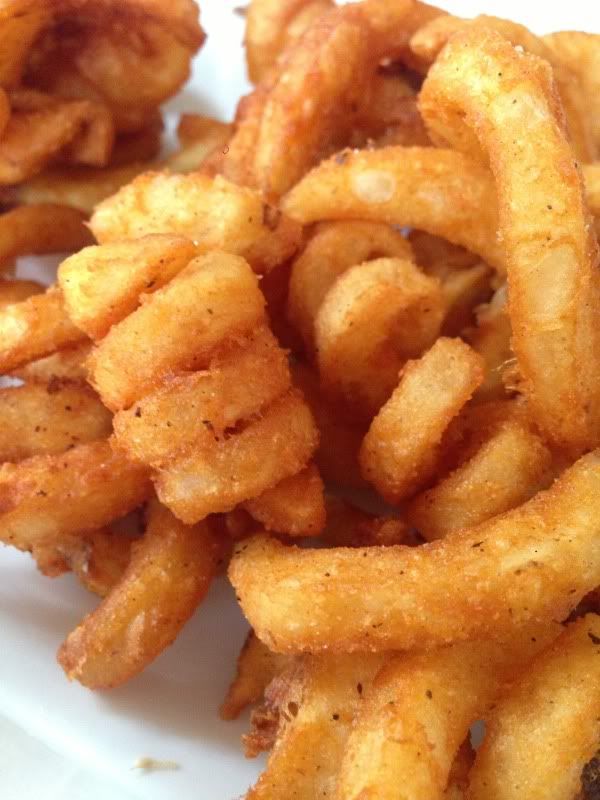 Curly Fries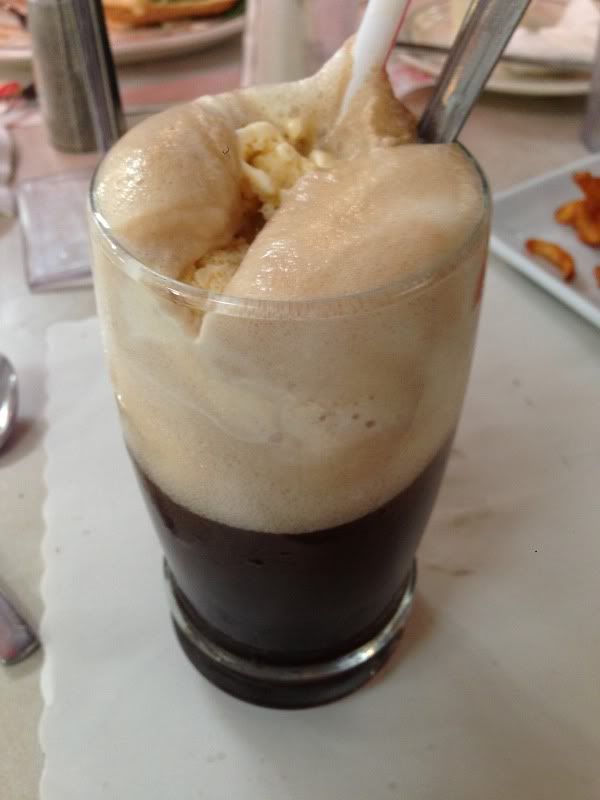 Coke Float
If in LA, don't bother with this place.
_________________________________
Restaurant Details:
Mel's Drive-in
(323) 465-2111
1650 N Highland Ave
Los Angeles, CA 90028
http://www.melsdrive-in.com/