The idea of tackling a recap of my trip to Seattle seemed daunting and overwhelming. So naturally, I put it off and procrastinated to the point where I neglected my blog for several weeks. Instead of boring you with details about every single place I went to, I'm going to give you an overdue quick rundown on the culinary highlights of my trip and #PLP.


On my first night there, I ran into fellow South Florida food blogger, Jason Perlow from Off The Broiler. We decided on getting food we can't typically find in South Florida and settled on Sichuanese Cuisine. The restaurant has been around for over 20 years and it's located in Seattle's "International District." It's in a small shopping plaza and it's humbly decorated; definitely not trying to impress patrons with high-end decor. The vast majority of the diners at the restaurant were all of Asian decent, so we assumed the food had to be legit.
The food is served family style so we decided to just get a little bit of everything. We went with Stir Fried Potatoes, Vegetarian Mapotofu, Sichuanese Ravioli and Kung Pao Chicken. Everything was delicious, even the tofu. We were also served complimentary hot teal and white rice to go with our food. My favorites were the Stir Fried Potatoes (f*$%!n delicious #OHEMGEE) and the Kung Pao Chicken. The vegetarian mapotofu is tofu cooked in a Sichuan pepper sauce with onions, personally too spicy for me. The Sichuan Ravioli (not pictured) were also delicious.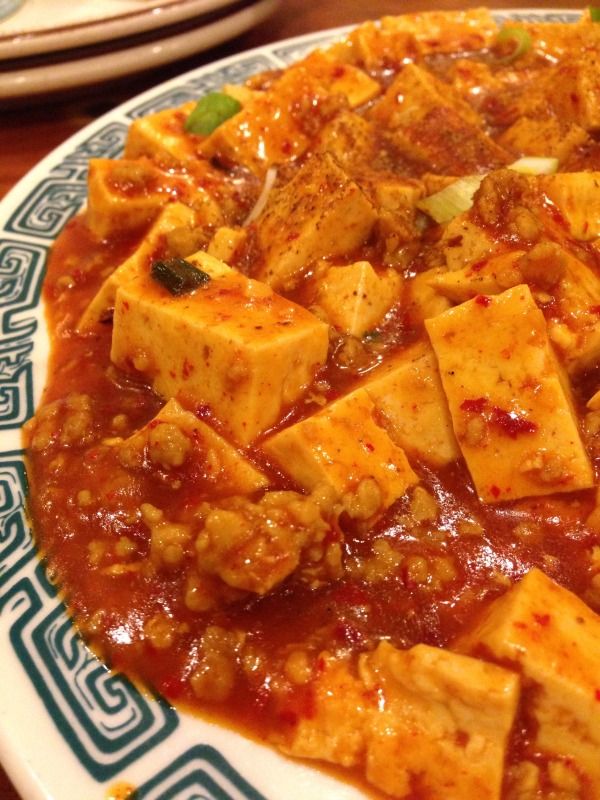 Vegetarian Mapotofu
Stir Fried Potatoes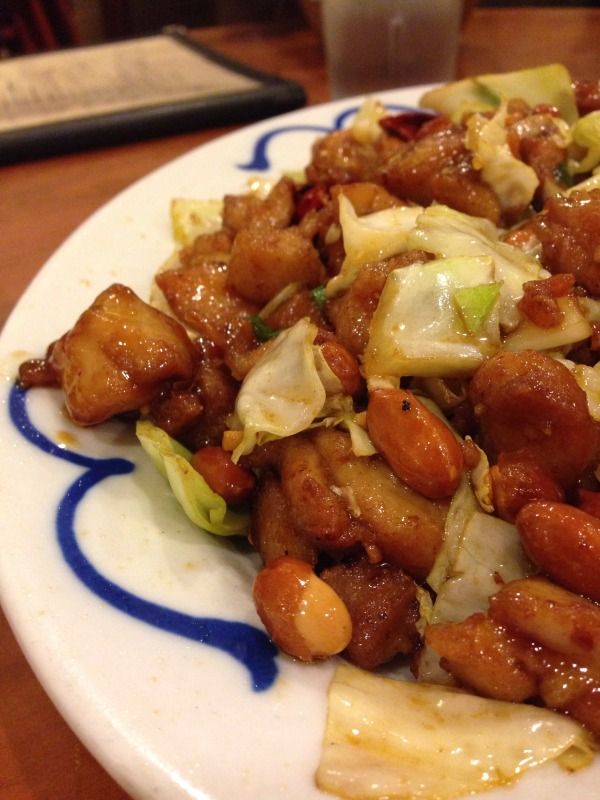 Kung Pao Chicken
Perhaps, I found everything so delicious because the style of "Chinese" food I'm accustomed to in the 305 consists of gelatinous sweet and sour chicken. The best part is that with all the food we ordered, our bill came out to only $35 (which I found to be ridiculously cheap). Call me naive, but I thought this place was great and one restaurant I'd gladly go back to on my next trip to Seattle.
_____________________
Restaurant Details:
Sichuanese Cuisine
(206) 720-1690
1048 S Jackson St
Seattle, WA 98104
http://www.sichuaneserestaurant.com/

I found a place called the Biscuit Bitch about a block from where I was staying and I wanted to check it out. Then I found out this place serves breakfast all day and this bitch had to go. The place reeks of sass and hipster douche-baggery charisma. What this place lacks in manners it makes up with the food. As you may have guessed, their menu revolves around their homemade biscuits. On my first visit I got their Cheesy Pork n' Bitch consisting of 2 biscuits drowned in delicious country gravy smothered with cheddar cheese and finally topped with crumbled bacon. Did your heart just stop from cardiac arrest? Because mine did the minute I bit into this delicious monstrosity. It's rich and definitely heavy for a breakfast meal. Seriously, I had to walk around the block with my jeans unbuttoned a couple of times before I felt like I'd survive the Biscuit Bitch.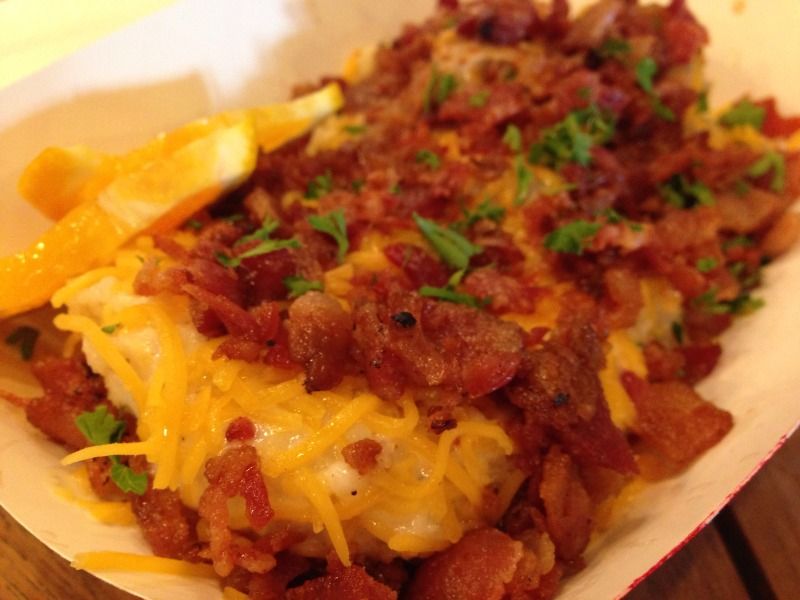 Cheesy Pork n' Bitch
Not one to be defeated, I went back a couple of days later and for the Easy Bitch with bacon. This dish consisted of two biscuits drowned in country gravy and topped with two eggs over easy. I decided to add bacon because, well, bacon #HeartAttacklicious Even though this appears to be a small breakfast, it's so damn heavy. I was full the entire day after I ate this. Also worth mentioning was their coffee, I had a delicious cappuccino to help my gluttonous breakfast go down.
I would definitely go back here, the food was great albeit very heavy. Their homemade country gravy and those biscuits won me over.
______________________
Restaurant Details:
Biscuit Bitch at Caffe Lieto
(206) 441-7999
1909 1st Ave
Seattle, WA 98101
http://www.biscuitbitch.com/

I went to Seattle hell-bent on trying out food I can't find in Miami, specifically Asian food. I wasn't going to be eating at a damn Cheesecake Factory on this trip #SoHelpMeGawd. So when the chance to go to a tiny little sushi restaurant called Tsukushinbo (I've still got no fucking clue how to pronounce that, so don't feel bad if you can't pronounce it either), I jumped at the chance. This place has no website and is mostly unknown, even to the few locals I asked about it. Even the outside of the restaurant has no sign, you'd have no way of knowing there was a restaurant there unless you opened the door and stuck your head in.
I ran into Joshua Marcus from Surfside's Josh's Deli in Seattle, so we checked the place out together. We sat right at the bar and saw the chef work his magic. We quickly realized their must be a secret menu to this place because pieces of fish and sushi that weren't listed on the menu were being sent to different tables. I stuck to a feast of nigiri consisting of tai, toro, sake, maguro, tako. All delicious and ridiculously fresh.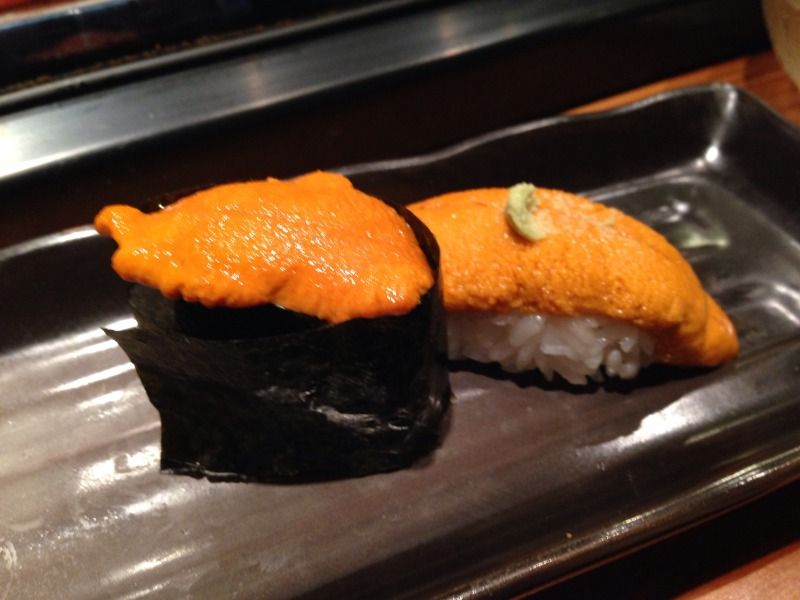 Josh's Uni
The staff was all very kind and made sure to take extra care of me and my shellfish allergy. The best part is that this was probably one of the cheaper meals I had in Seattle. Considering the amount of food we ate and sake we drank, it was relatively cheap. I recommend this tiny hole-in-the-wall to anyone headed to Seattle.
_____________________
Restaurant Details:
Tsukushinbo
(206) 467-4004
515 S Main St
Seattle, WA 98104

I had several people tell me that the best Mac and Cheese I'll ever have could be found at Beecher's Handmade Cheese in Seattle. So naturally, I had to go for myself and check it out. The place is located right across from the famous Pike Place Market and they make their own cheese in front of you, literally. In addition to their mac and cheese, they sell a large selection of homemade cheeses, crackers and sandwiches.
Cheese in the making
I decided to try their original mac and cheese along with a container of cheese curds. Their mac and cheese was good, but the best? Nope, not even close #ItWasAight. The cheese curds on the other hand were fan-fuckin-tastical. My suggestion is to skip the hyped-up mac and cheese and just double up on the cheese curds. While you're at it, watch the professionals make the cheese you're consuming, it's kind of a mesmerizing process.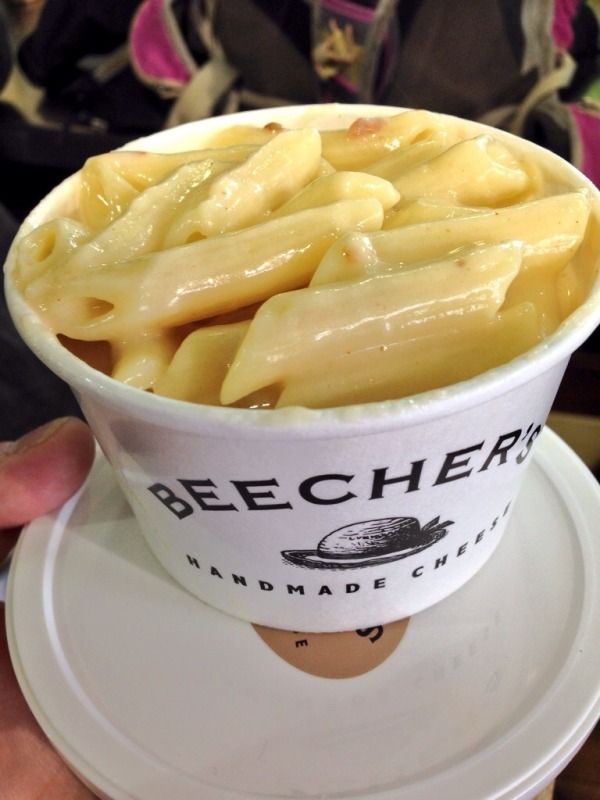 Mac and Cheese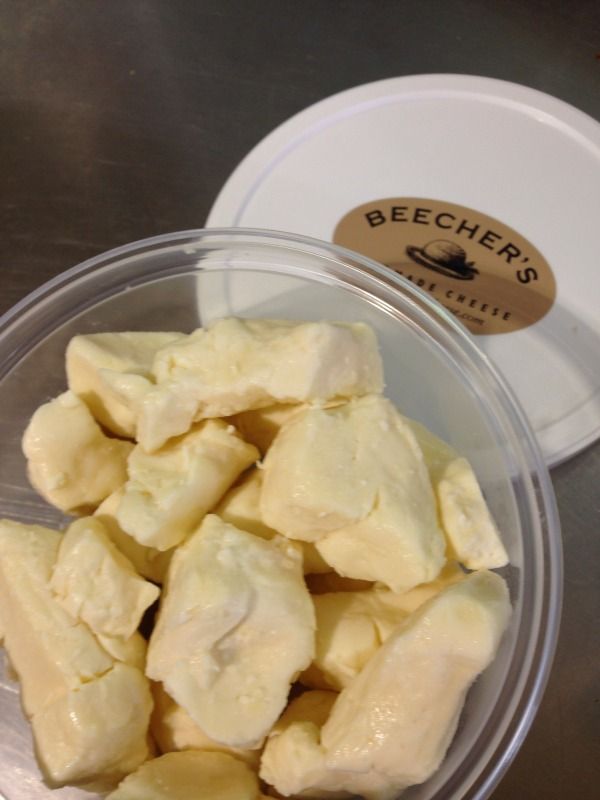 Cheese curds!
_____________________
Restaurant Details:
Beecher's Handmade Cheese
(206) 956-1964
1600 Pike Pl
Seattle, WA 98101
http://www.beechershandmadecheese.com/