So full disclosure on this post before I get started: I was invited to Hidden Beach Resort in Playa Del Carmen by the hotel's parent company, Karisma Hotels and Social Exposure.
Now that that's out of the way, when I first found out about Hidden Beach Resort I was intrigued by the name... and then I found out it was an all-inclusive nudist resort. I know what you're thinking,"You're a self proclaimed 'hedonist' how is this even a big deal?!" The reality is I've never been to a nudist resort and I had never been to Mexico before. Pero like, I said PLP and packed my bags for Playa Del Carmen.
Coco Loco at Hidden Beach Resort
It was set to be an interesting trip when my flight there was grounded for over 4 hours at Miami International Airport. Luckily for me, I packed my carry-on with a handful of mini whiskey bottles so I was ret ta go. We finally got to Mexico and we were advised that we didn't have to exchange our US dollars to pesos because the entire region accepted the US dollar. Although, technically the advice was right this was also the worst advice I've gotten all year. If you go to Mexico, don't make the same mistake I did and exchange your money! Sure everyone takes US dollars, but they use the opportunity to rip you off, overcharge you when shopping and getting transportation.
FINALLY LANDED IN MEXICO!
We made it to the hotel 4 hours late, but the concierge was beyond accommodating and even had cocktails waiting for us upon arrival since they knew the kind of delays we dealt with. My best friend and I had never been to an 'all-inclusive' resort; so like complete guajiros we asked the concierge, "So liiike, what exactly does 'all-inclusive' mean?" The concierge explained to us that it meant we can eat and drink anything and everything at any god damn time we wanted. Since this was after all a nude resort, we got a rundown of the resort rules and were also advised that we had full access to the sister resort, El Dorado Seaside Suites. By the time we were done checking in and dropping off our luggage, it was time for a moonlight dinner right on the beach.
Dinner was served buffet style with steak, chicken breasts, salmon and pork chops all cooked to order in a huge outside grill.There was ceviche, pasta, elote, charcuterie and about a half dozen dessert options. Our wine glasses were never less than half full. Our waiters ensured that we had plenty to drink and spotless silverware after every course. I stuffed my face and listened to the waves crash onto the sand; I was exhausted, happy and slightly drunk all at once. I would've snapped pictures, but my phone was dead and I was ridiculously tired. After dinner we went back to our room to find a chilled bottle of champagne waiting for us, needless to say we drank the entire bottle of champagne and passed out.
The next morning I woke up hungover dressed in the hotel's fancy robe and inside the giant Jacuzzi inside our room lookin like a HOT MESS. We eventually stumbled towards Hidden Beach Resort's restaurant, La Vista and their breakfast was set up buffet style. This breakfast was epic. A massive selection of tropical fruits, charcuterie, an omelet station, both american and Mexican style breads, bacon, waffles, pancakes, and of course tons of champagne. I decided to let my crazy fly and I made myself a a giant sandwich made up of fresh guacamole, refried beans, bacon, sunnyside egg and pico de gallo.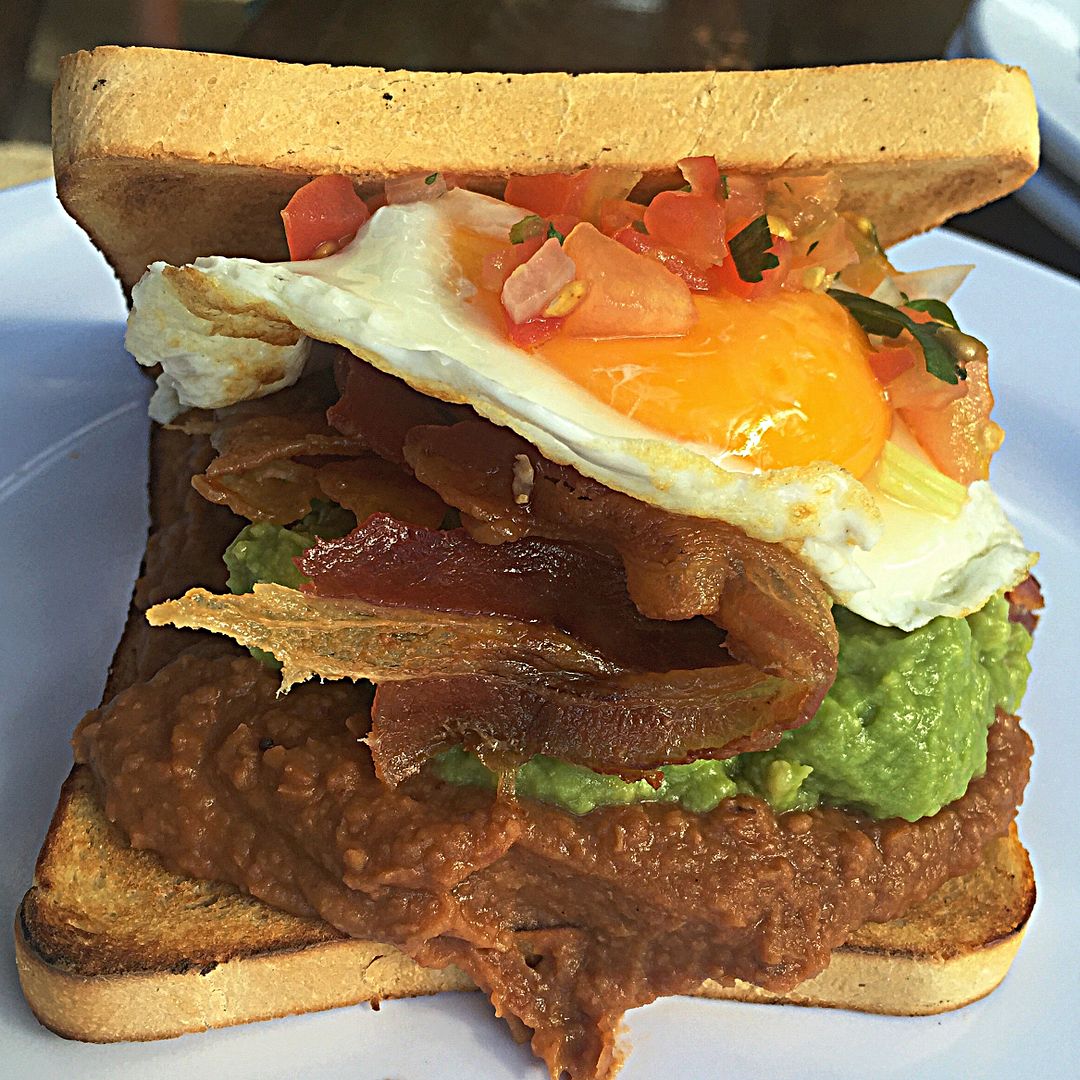 Breakfast sandwich at Hidden Beach Resort
After a few cocktails (at 9am), we decided to check out the local town and do some touristy sight-seeing. The hotel front desk was very informative on what our options were in regards to getting to town.We opted to "rough it" and take the bus. We were told that a taxi would cost us anywhere between $40-$60 to get to La Quinta Avenida (think Miami Beach's Lincoln Rd.) or $3 per person on a "guagua." We hitched a ride on a guagua and checked out Playa Del Carmen. Once we were exhausted of aimlessly walking around and being harassed by salesmen we made our way back to Hidden Beach Resort to continue stuffing our face.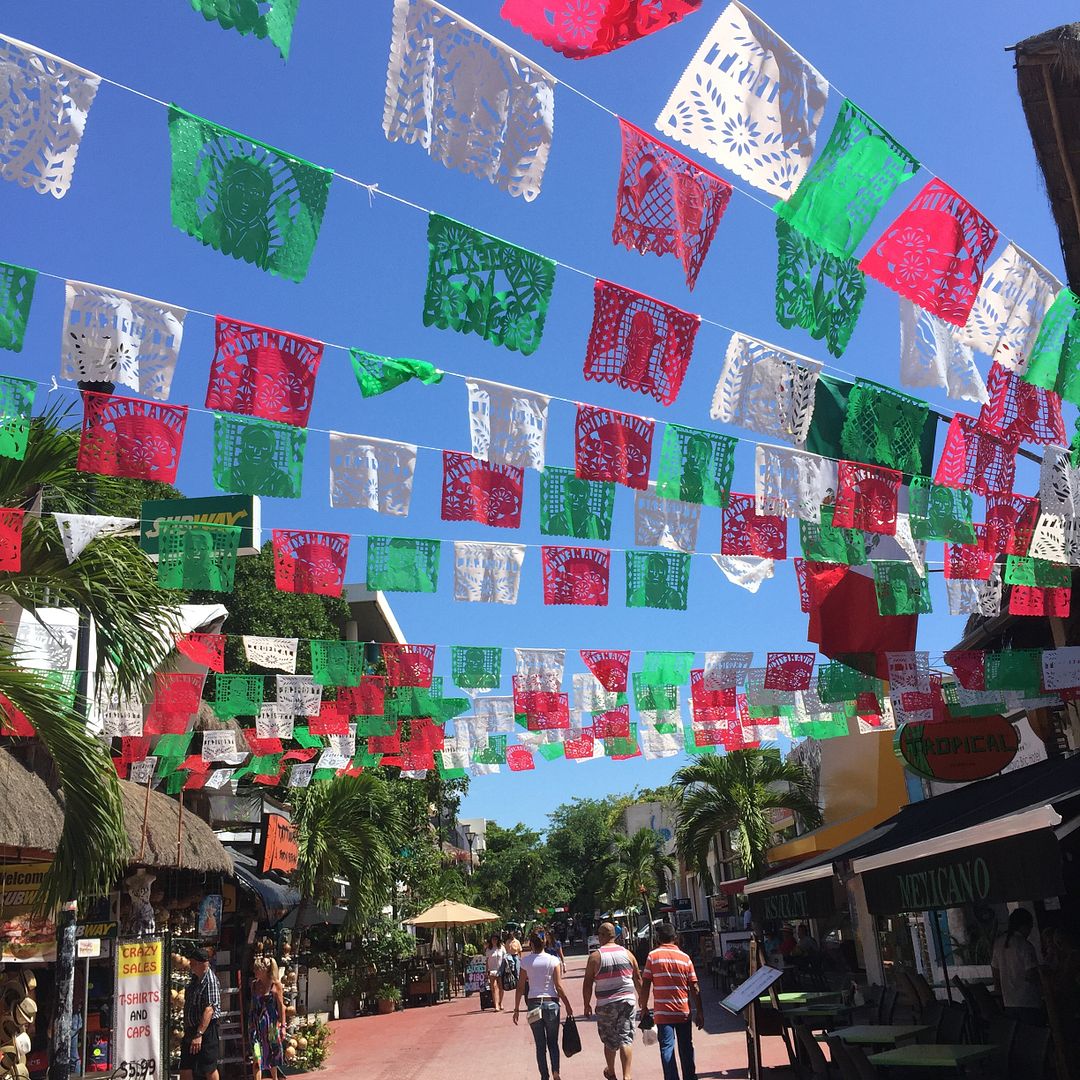 La Quinta Avenida
For dinner we headed back to Hidden Beach Resort's restaurant, La Vista, where they were celebrating their Mardi Gras in Mexico weekend with a cajun styled menu. I stuffed my face with an amazing creole spiced chicken breast stuffed with sweet peppers and cajun rice. Granted we were in Mexico and I've never been to New Orleans before, but this dinner was really flavorful and packed with bold flavors. The portion was a bit skimpy for my appetite and I would've preferred a slightly larger portion, but that's the nice part of being in an all-inclusive hotel that you can just order another plate y PLP. After dinner it was time for margaritas, live music and did I say margaritas?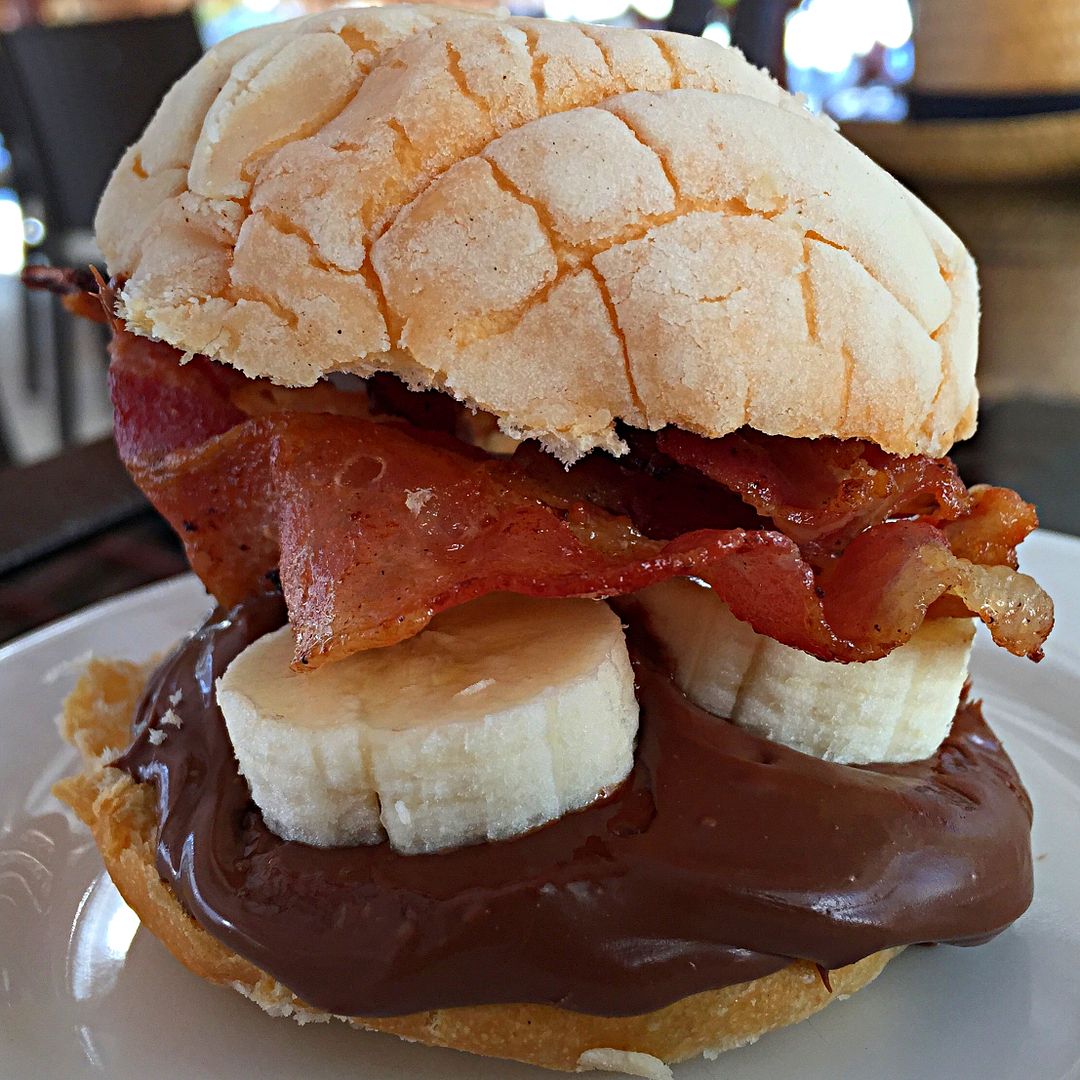 Mexican concha stuffed with bacon, bananas and nutella
The next day was a busy day, but we started it with another epic breakfast.The Hidden Beach Resort's sister resort, El Dorado Seaside suites had an on site excursion planner who took the time to figure out what my best friend and I want to do the most and found the excursion that would accommodate both of our wants. Transportation for the excursion picked us up right at the hotel and took us the Mayan Ruins of Coba, ziplining and then to a
Cenote
. It was such a fun tour and it gave us a completely different appreciation for what Mexico really has to offer in regards to nature and its historical value.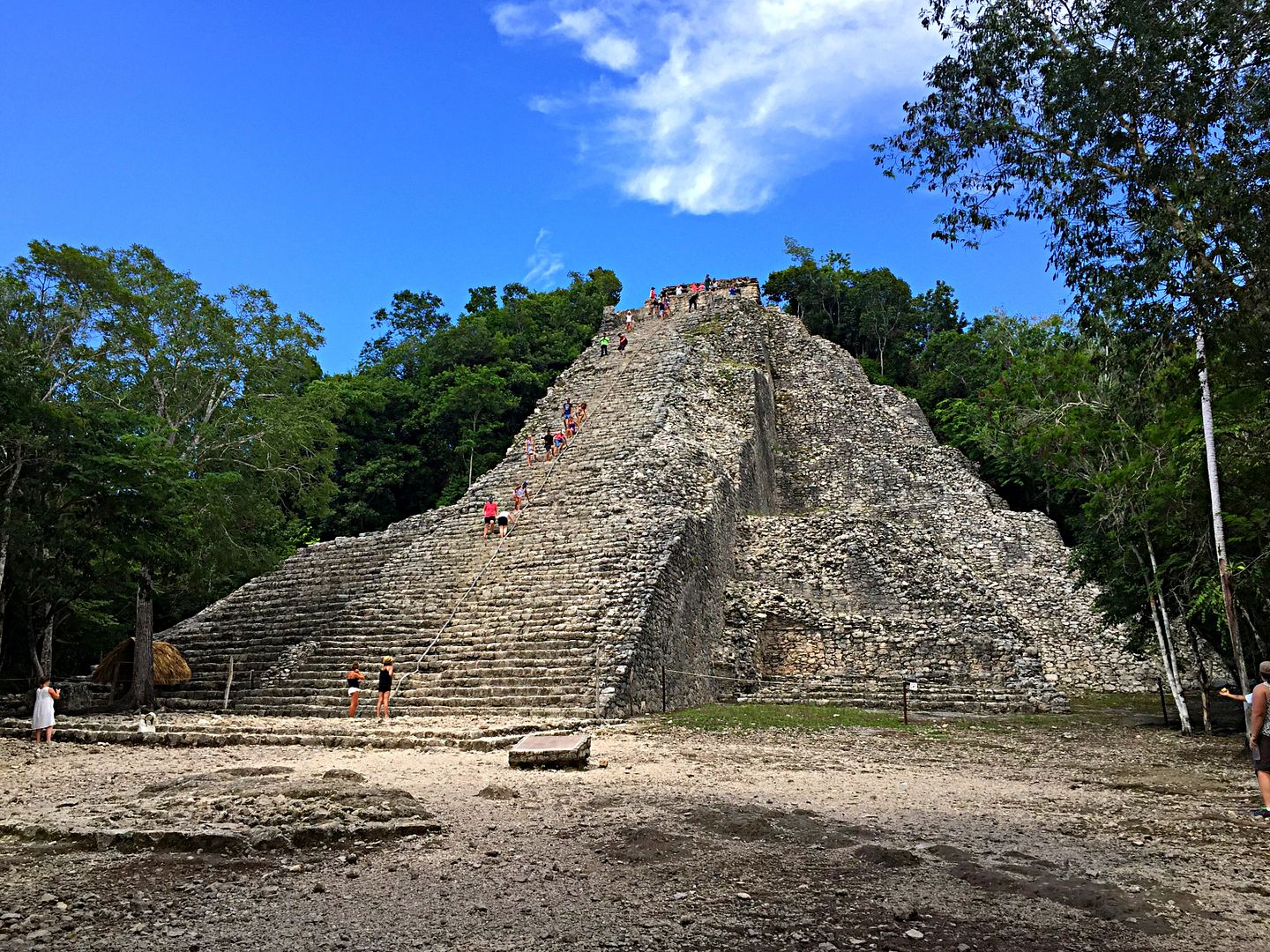 Mayan Ruins of Coba
Our final day in Mexico was upon us and after such a physically arduous day in Mexico's natural landscape we opted for a healthy breakfast. I went with fresh fruit and a made to order green smoothies. We walked over to the resort's spa, The Naay Spa, for a good ol' 80 minute massage and hydro therapy session to help relax for our trip back to the 305. After our massage we went for our last lunch at the resort. We feasted on Mexican fare made with a modern twist.
Fresh fruit from Hidden Beach Resort's Breakfast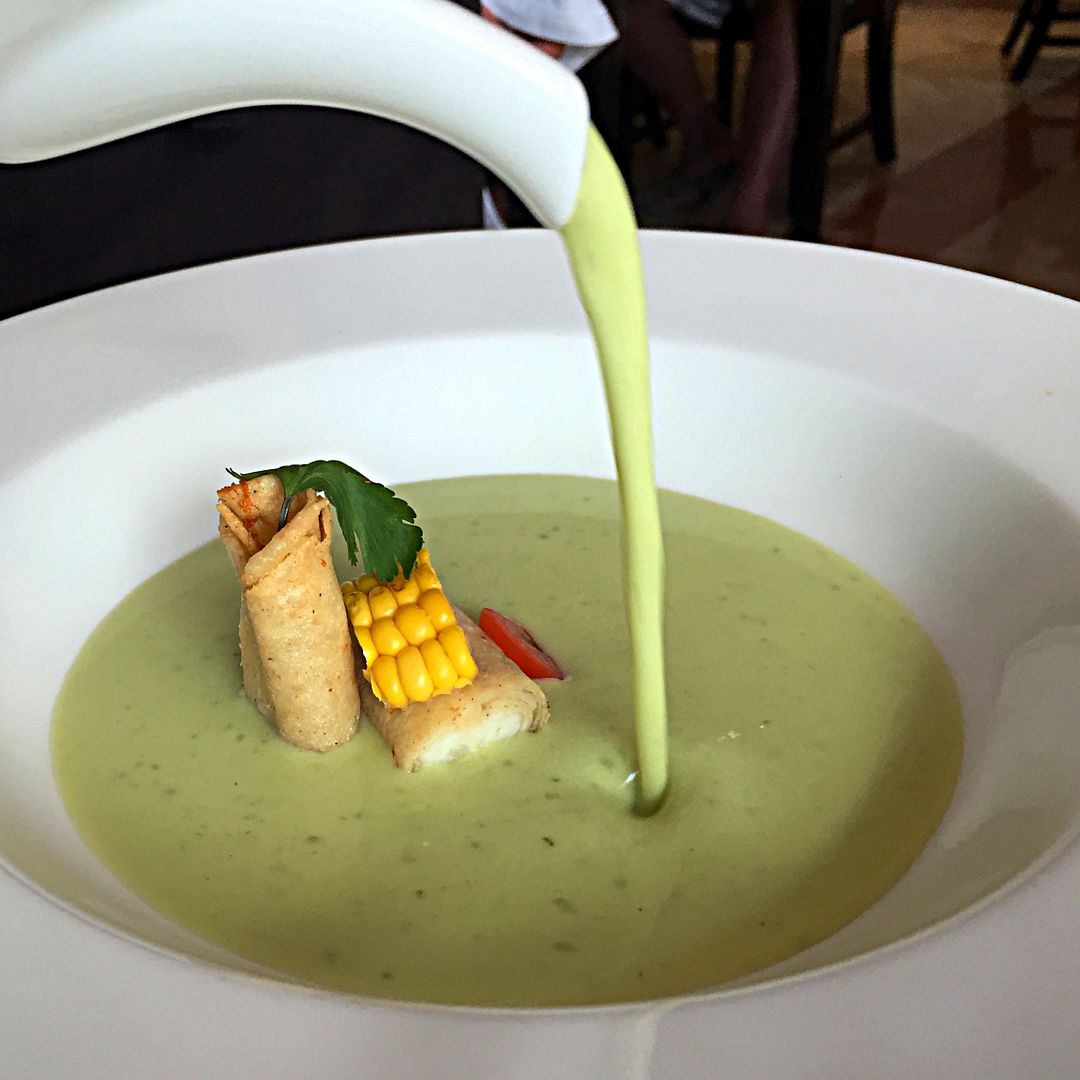 Cream of poblano chili soup served tableside with cheese taquito and corn.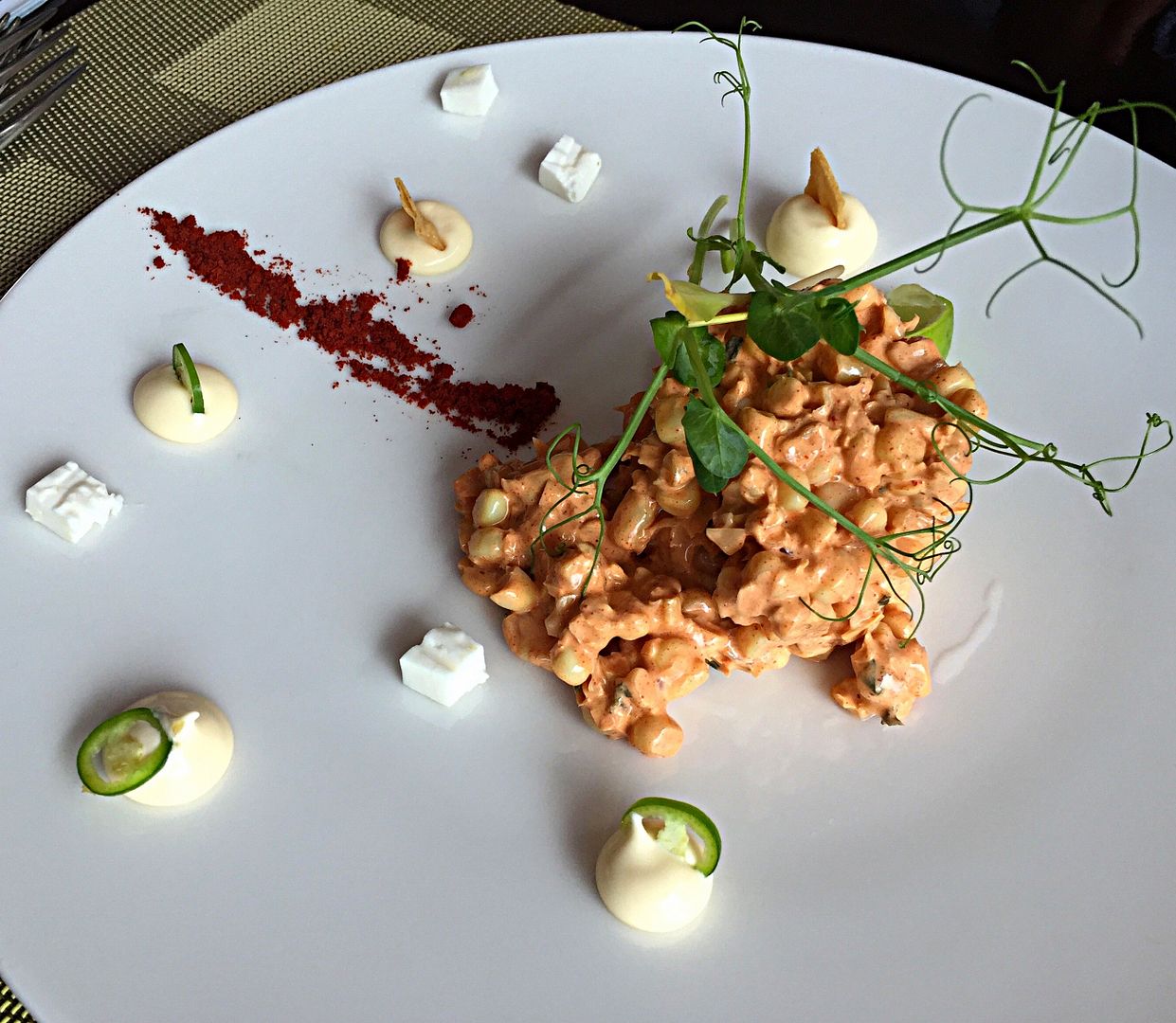 Roasted sweet corn kernels served with lime, jalapeño, chili powder, queso fresco and crema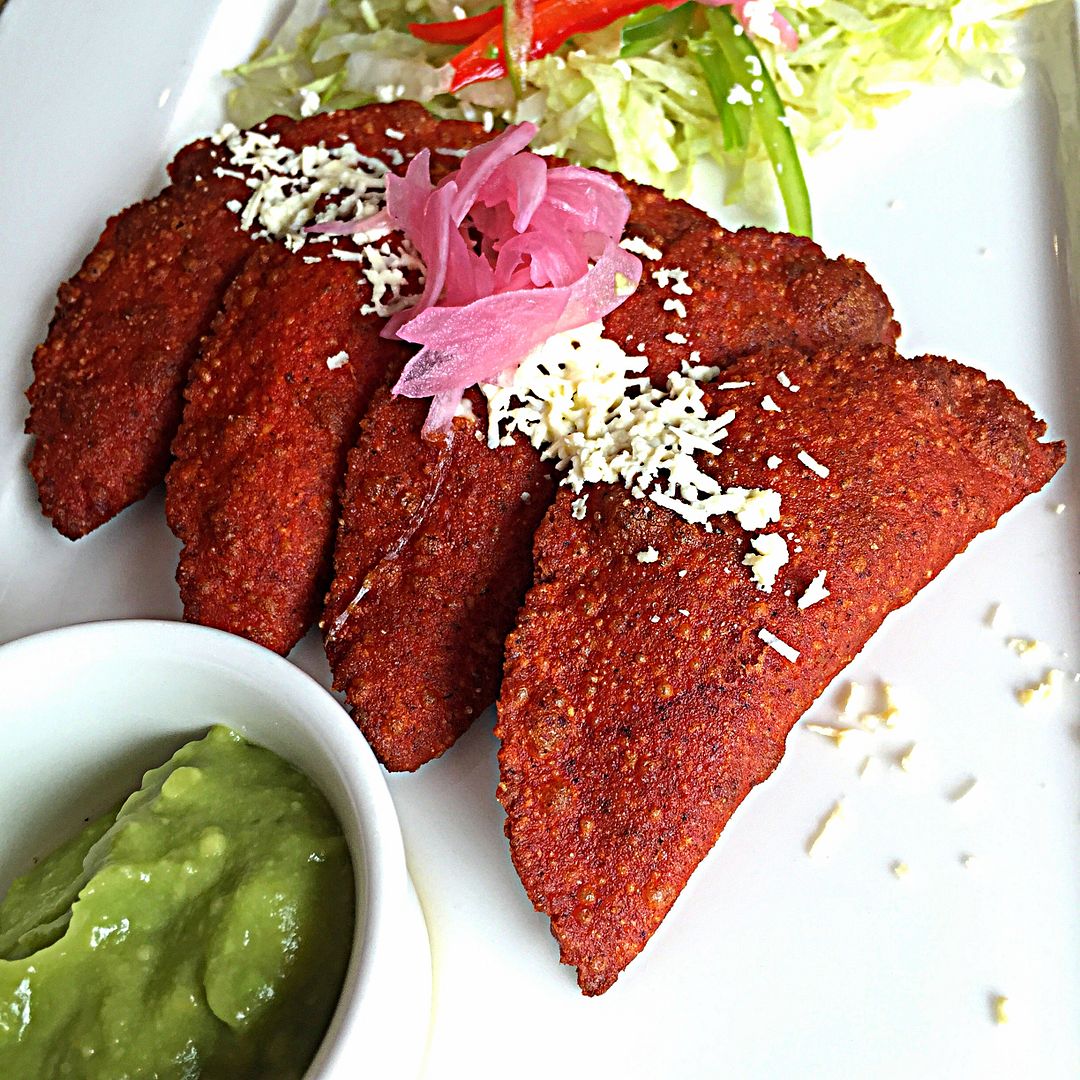 Empanadas made with Oaxaca cheese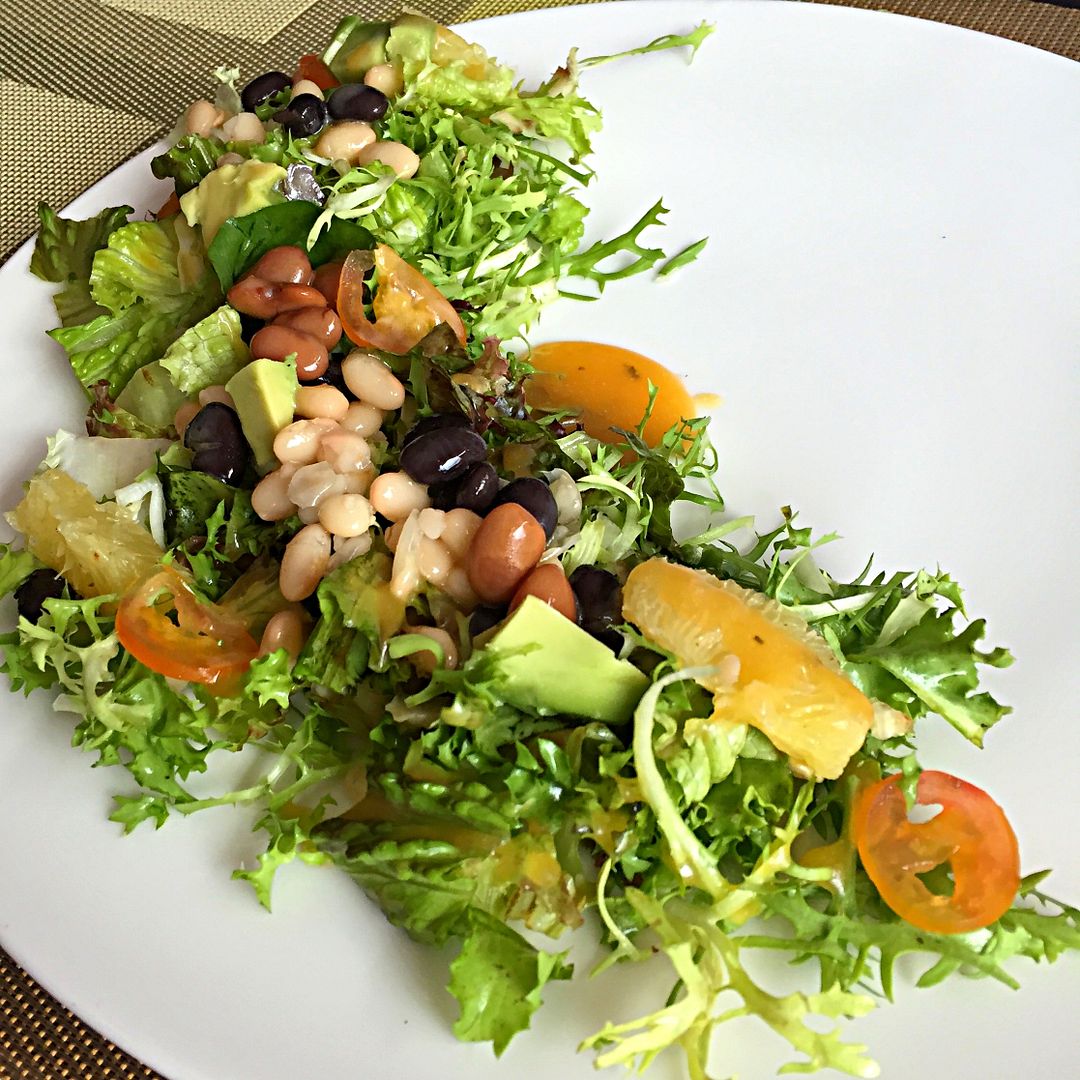 Bean salad with avocados, citrus and a citrus vinaigrette
It was a pretty incredible trip even with a dozen penises and breasts waving around freely throughout the property. The reality is, seeing so many nude bodies was weirdly inspiring. So many people accepting their bodies as-is and giving zero fucks about the opinions of others. It's definitely something that resonated with me since I've struggled with body image issues my entire life; it made me appreciate how much chutzpah people at nudist resorts really have. The staff at Hidden Beach Resort were the most accommodating and polite staff I've encountered in a long time. The food was great whether it was a morning buffet, Mexican lunch feast or cajun dinner. Service tends to be a little slow compared to what we're accustomed to in the states, but it seems that it's more related to the variance in culture as it was experienced pretty much everywhere in the area. I took it as a nice reminder to slow down and just enjoy the moment. Next time you're looking to book your vacation to Playa Del Carmen, be sure to look into the hotels Karisma has to offer.