I finally got enough down-time to check out the Miami Culinary Tours. Primarily targeting the tourist crowd visiting Miami, the Miami Culinary Tours offer a 2-3 hour glimpse into the food scene of 3 iconic Miami neighborhoods: South Beach, Wynwood and Little Havana. However, since the summer is the all around "slow season" for events and tourism in the 305, the Miami Culinary Tours becomes a great outing option for locals.
I opted to check out the Little Havana tapas syle tour. The tour starts in an art gallery in the heart of Calle Ocho. Our tour guide, Ralph, was very knowledgeable and began to give us a history about the artist who is featured through out the gallery. After 15 minutes of discussing Agustin Gainza's life, Cuban heritage and development as an artist I began to wonder, "Pero like... where's the food?" What felt like an excessive and drawn out speech about one Cuban exile artist was really an attempt to stall while the last couple of tour attendees made their way before being left behind. However, I was starving and ready to leave their asses behind.
The tour group outside of El Pub
When the last of our group finally made it, we began our tour and walked over to our first stop, El Pub Restaurant. On our short walk, Ralph educated the group on Santeria, one of Cuba's most prominent religions, and how it came to exist as a marriage between west African polytheism and Spanish Catholicism. Once we got to El Pub, Ralph went into the "Holy Trinity of Cuban Cuisine" AKA onions, garlic and bell peppers, Amen and how Cuban cuisine is very similar to Spanish cuisine. At El Pub we got to try piping hot picadillo empanadas and tostones rellenos de pollo. The picadillo emapanada was easily one of the best Cuban empanadas I've ever had. The toston relleno on the other hand lacked flavor. Although fresh out of the fryer, the tostones were in desperate need of some salt, pepper and seasoning.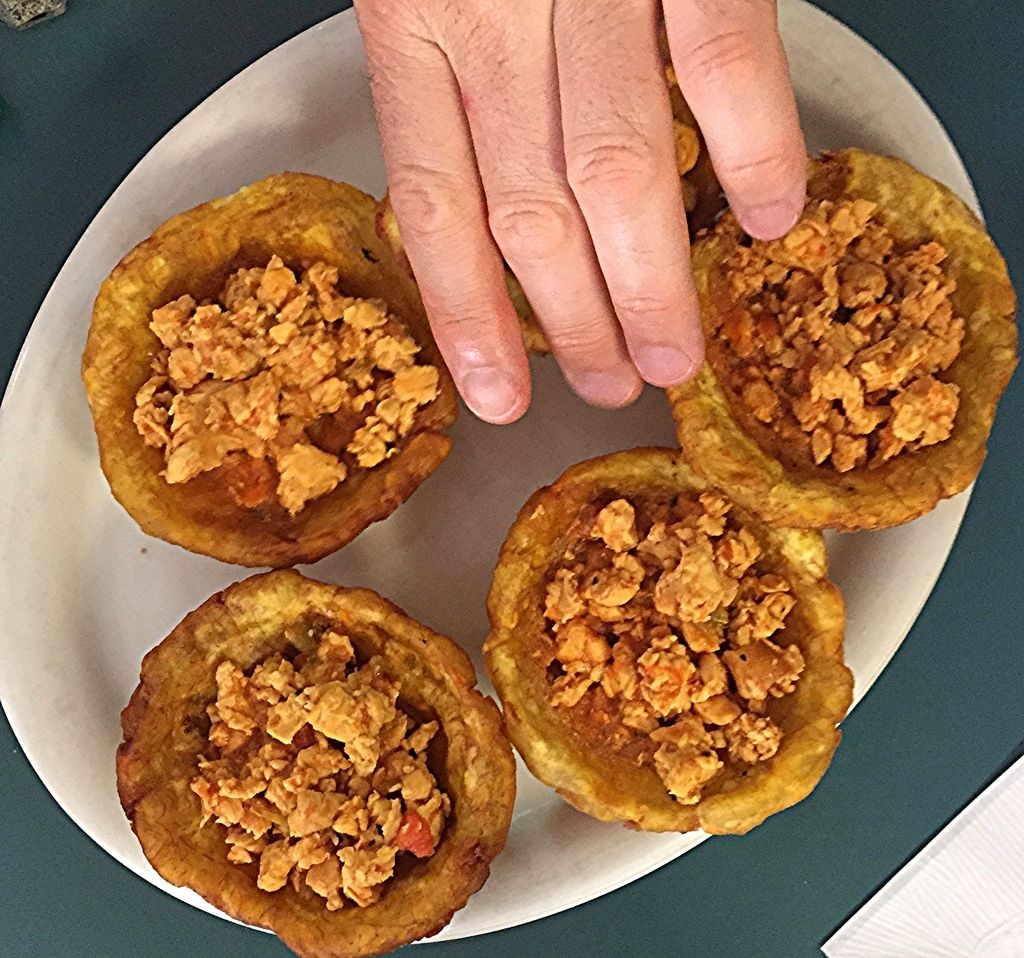 Tostones rellenos de pollo
The inside of the picadillo empanadas!

From El Pub, we made our way to the Cuba Tobacco Cigar shop. This tiny cigar shop is owned and operated by the Bello family who immigrated to the United States from Cuba in the early 1960's. Their award winning cigars are rolled right in front of you at the store and even though I'm not a fan of cigars seeing the craftsmanship that goes into make them is really admirable.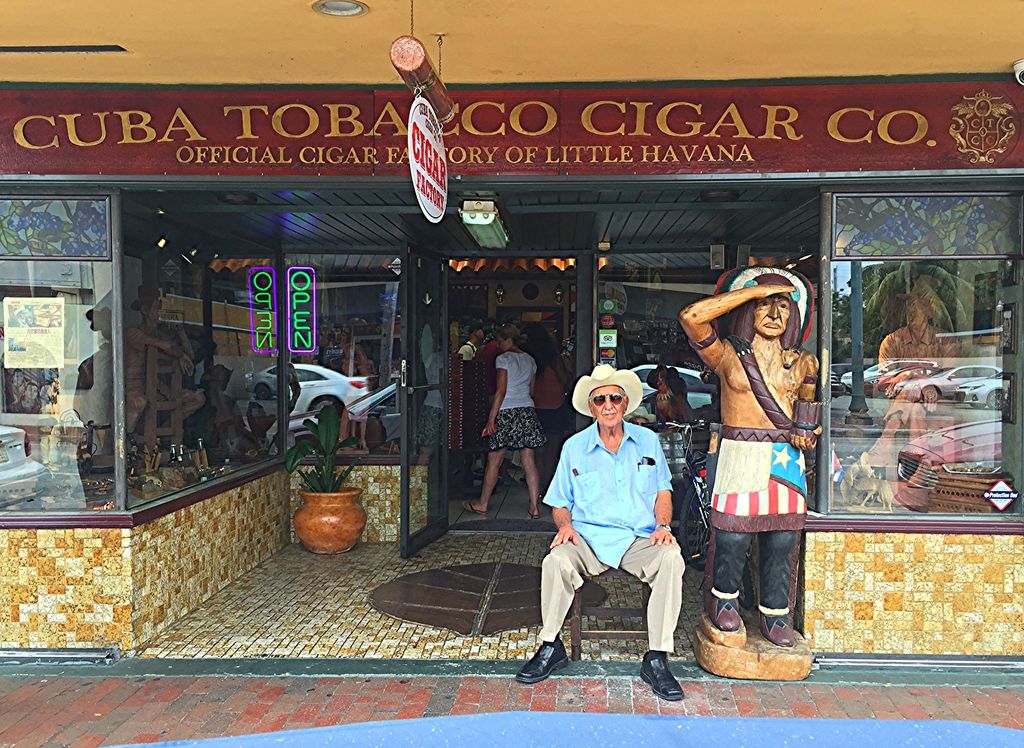 The front of Cuba Tobacco Cigar wih the owner, Don Pedro Bello Sr.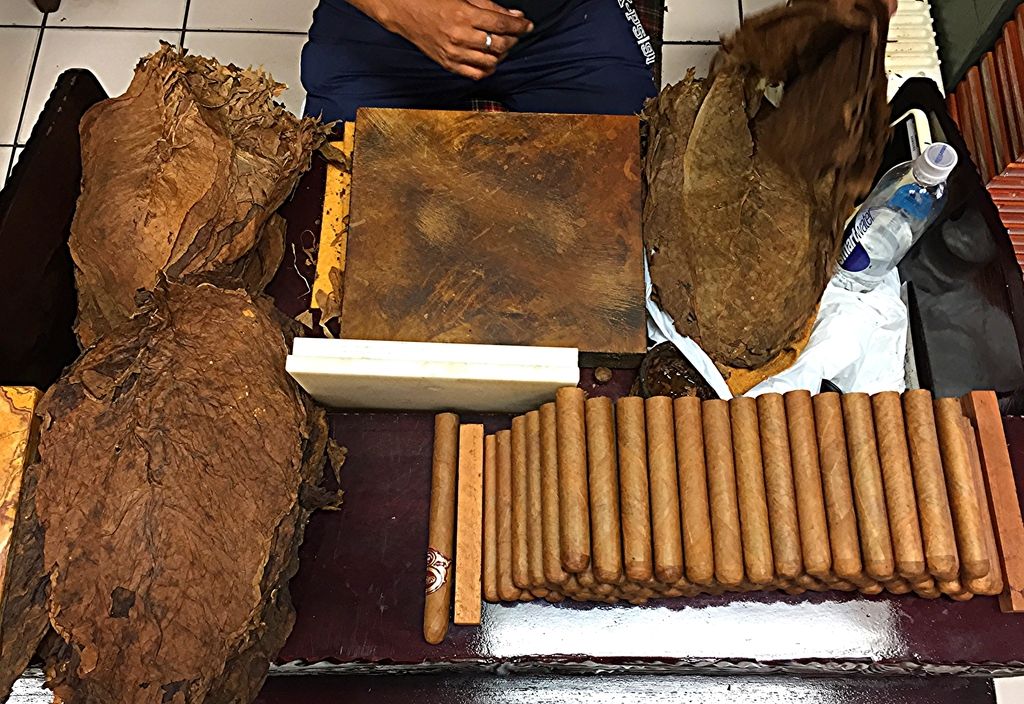 Hand rolled cuban cigars
After the cigar shop we walk down to El Exquisito for a real deal "ventanita" experience. As a local, I'm not impressed because I have a ventanita experience a few times every week. However, seeing the out-of-town tourists in our group completely amazed at the idea that you could walk up to a window and order coffee, pastelitos or even some lunch was pretty neat. At this particular ventanita we had iconic Cuban sandwiches and Cuban coffee. Although these Cuban sandwiches would've benefited from a couple more slices of roasted pork, they were still flavorful and filling. Our guide, Ralph, imparted upon us some of the history behind the Cuban sandwich and the rivalry that exists between Tampa and Miami regarding who invented it. Before fueling up on some cafecito, Ralph warned the newbies on just how strong the coffee really is and to "sip responsibly."
Cuban Cafecito being served at El Exquisito's ventana
Pile of Cuban Sandwiches at El Exquisito's ventana
After the ventanita experience, we were all ready to turn up so we made our way to Ball & Chain. Here we had a Cuban mojito and soaked in some much needed air conditioning. Here Ralph shared the history of the bar, how it was a hub for famous African American artists during the Jim Crow era and how it recently revitalized to attract both young and old crowds.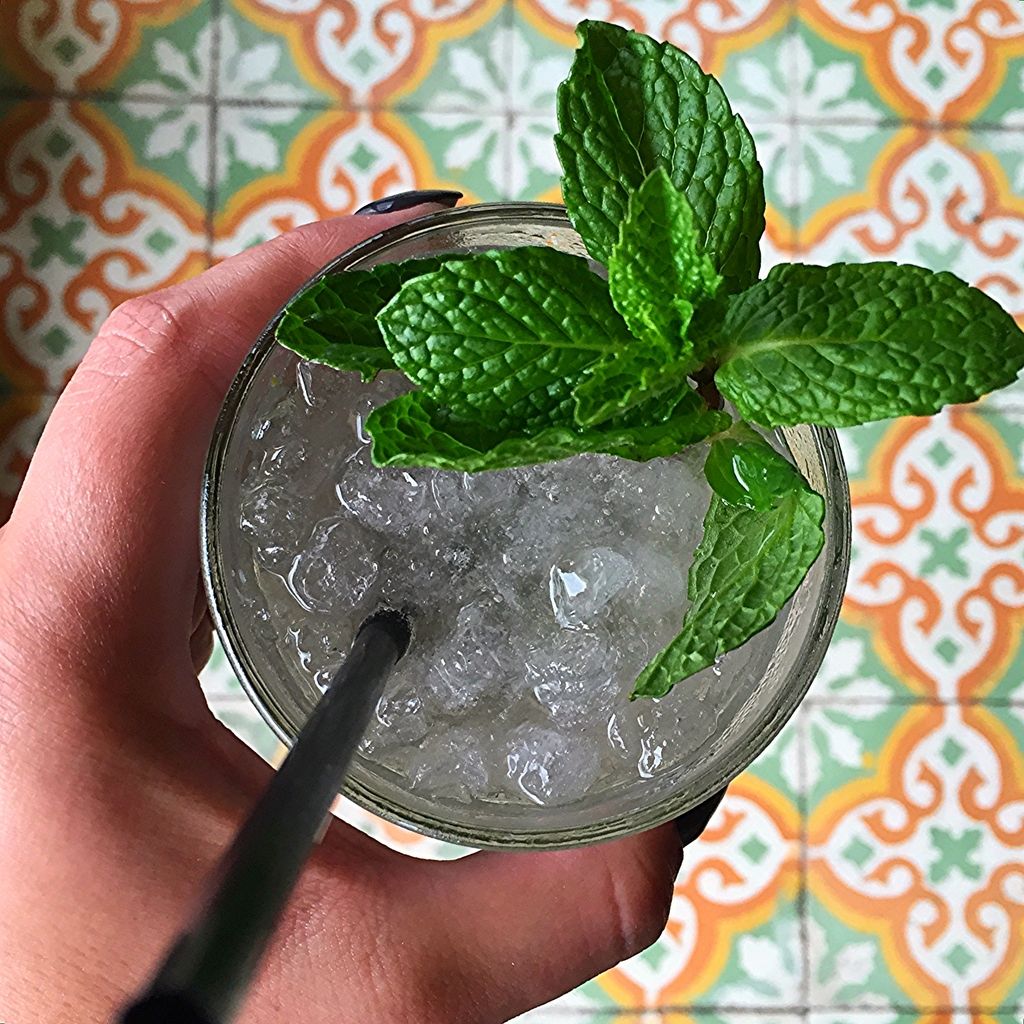 From here, we crossed the street and checked out
Domino Park
. We watched elderly Hispanic men argue over the Cuban regime, play dominoes and conspire while playing chess. Our visit to Domino Park was brief as storm clouds and lightening began to get closer and closer. Ralph then reminded us this tour goes on, "rain or shine!" We then collectively said to ourselves, "OH SHIT!"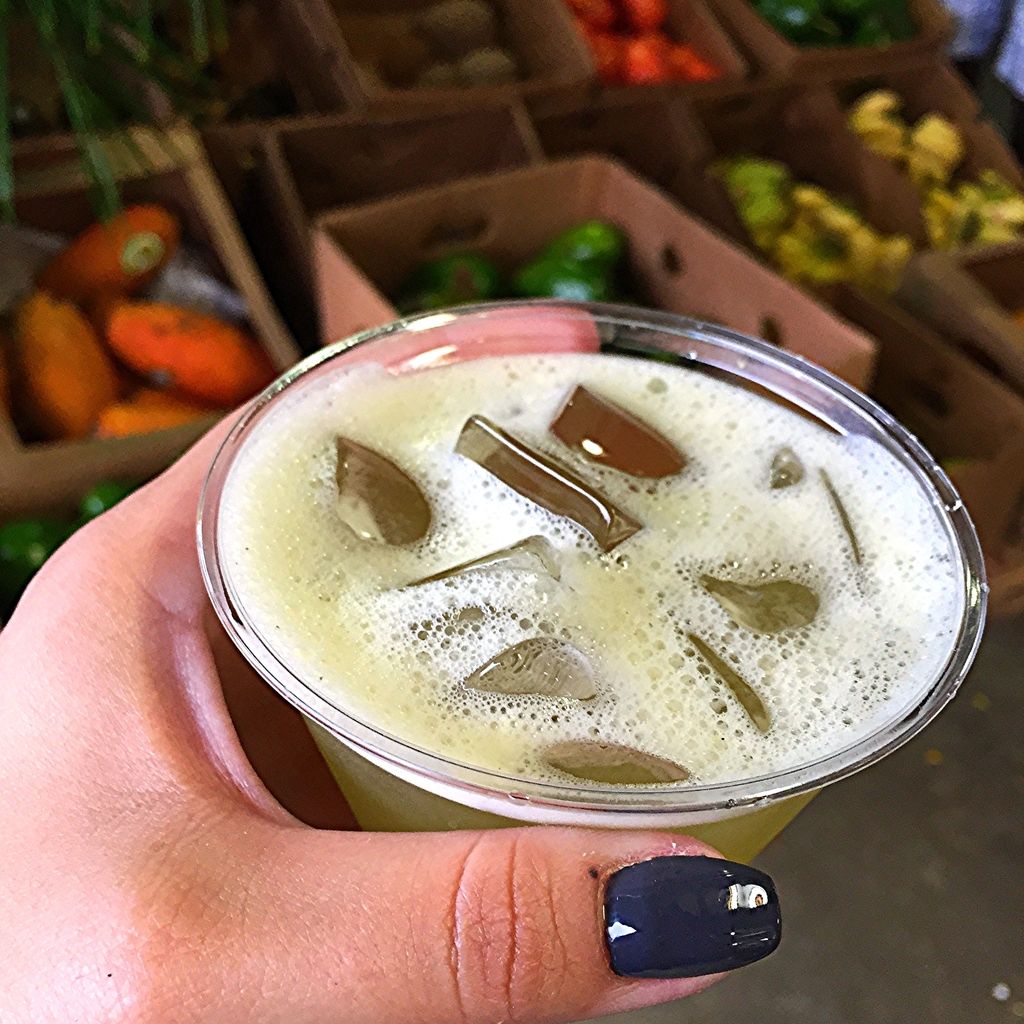 Guarapo from the Fruteria
Abuela Maria Ice Cream