Now that Edible South Florida magazine has done a whole article on the owners of Panther Coffee, it's safe to say my secret coffee spot is no longer much of a secret. Owned and operated by a married couple from Seattle (The Jerusalem of American Coffee), they've brought their Seattle brewing style and technique to sunny South Florida. Nestled in the center of Wynwood's art district, this place is a regular stop for Miami hipsters and coffee hounds alike. They roast their own coffee right there in front of you on a beautiful 1920's vintage coffee roaster and are always friendly to answer questions regarding the process. You'll find this place relatively simple, not a lot going on decoration-wise because they let their coffee do the talking. The coffee brewed and roasted in this small place is some of the richest and strongest coffee I've had outside of Colombia and it's one of my favorite pit stops on my days off from work.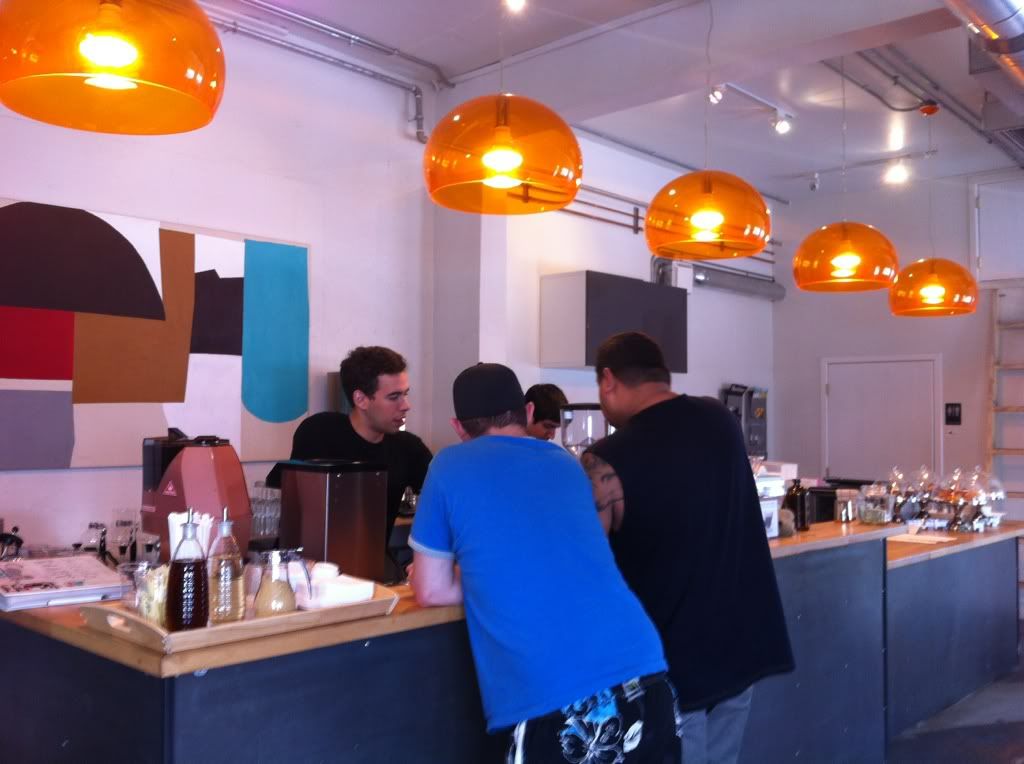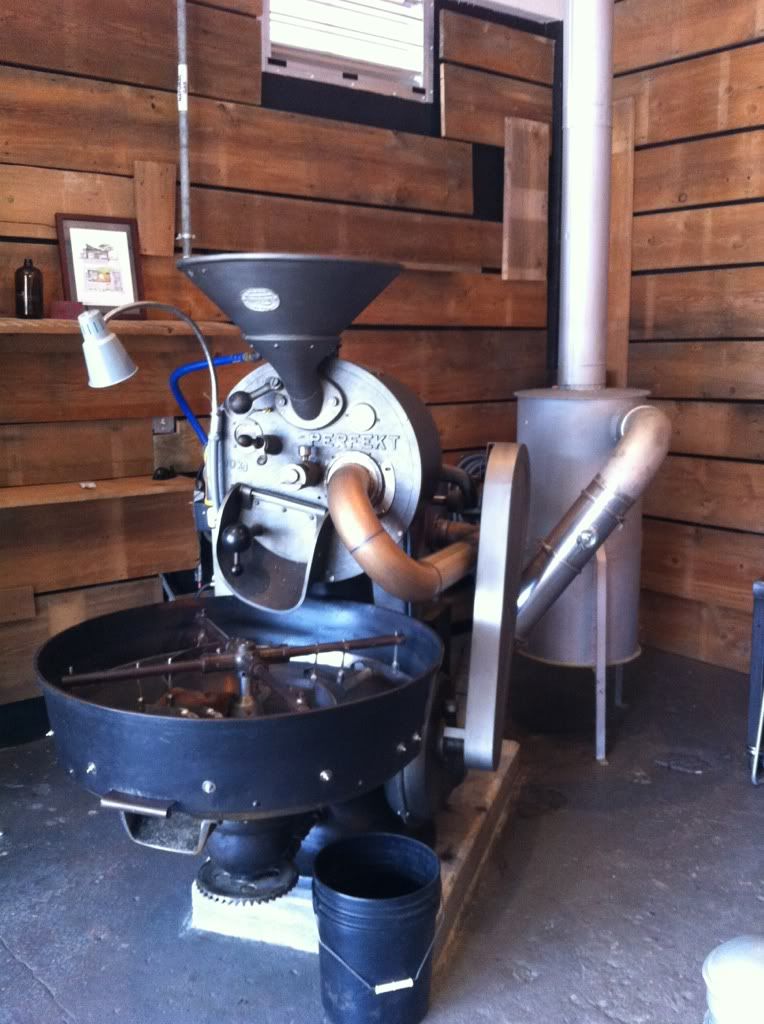 Their menu is relatively simple, these people know what they're good at and they stick to it. You won't find a dozen fancy coffee syrups to make your, "mocha toffee hazelnut chai with 2% milk, a splash of soy, extra foam, 2 splendas and extra hot." Forget about that shit, the folks at Panther Coffee are purists. They carefully select coffee beans from around the world and carefully roast them to perfection. When I go, there are only two types of coffee drinks I have, either their cold brew (iced coffee) or their cappuccino.
Up first I'll talk about their cappuccino. Not only is it simple and delicious, the foam is always light and frothy as it should be. In addition, these folks have brought west coast "latte art" to Miami by always putting a nice design at the top of your cup of joe. The hot coffee is usually at a spot on temperature and if you need to sweeten up your coffee, your options are natural turbinado sugar or white sugar. I urge you to always go with the turbinado (brown) sugar, the flavor goes perfectly and it gives it an added richness.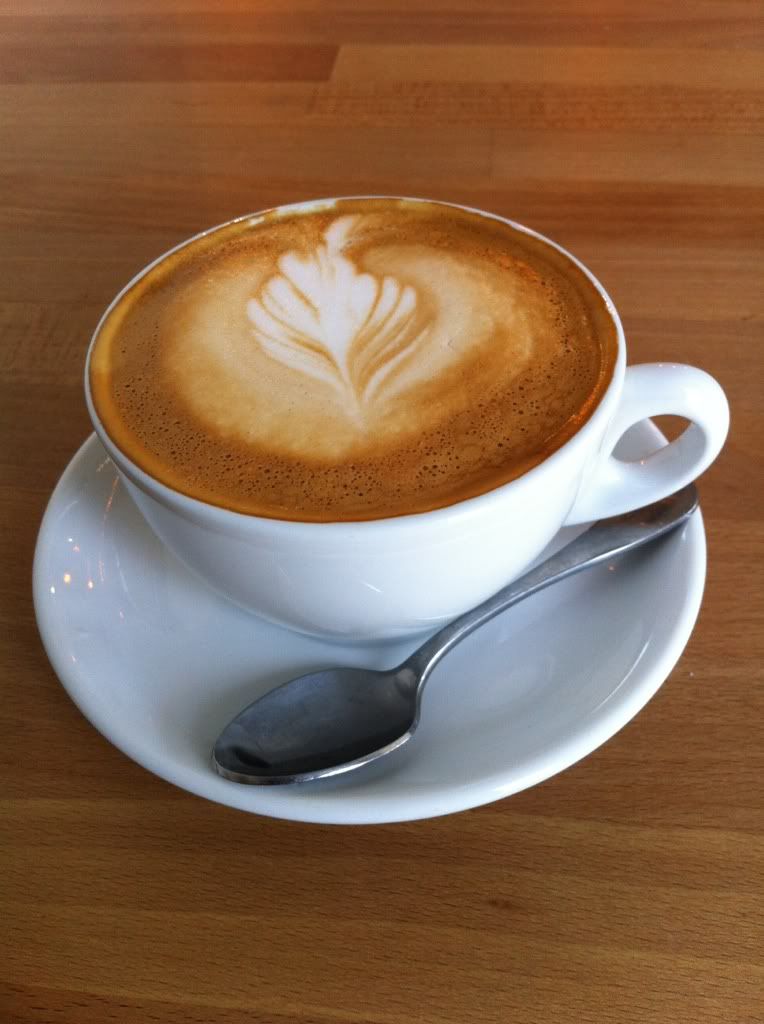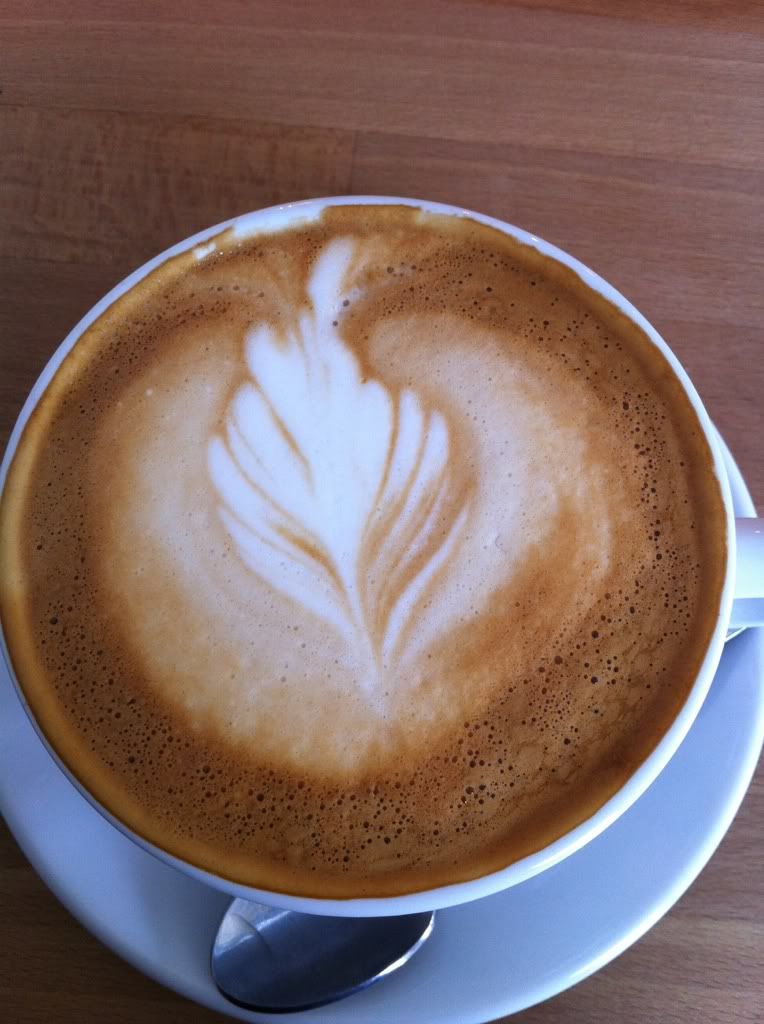 You'll also find a handful of pastries from local bakeries for sale by the register. My favorite though are the mini cakes from Yummy ChunBuns. Specifically the Chunky Monkey ChunBun. It's a small banana cake with a chocolate center, topped with chocolate ganache and a chocolate dipped banana. So good and rich, that it's ridiculous. The fact that they're a relatively small dessert, you won't be left feeling like Precious with her bucket of chicken. It's a nice little indulgence that will not leave you feeling like a complete glutton. I personal love banana and chocolate or banana with peanut butter, so I almost always get one.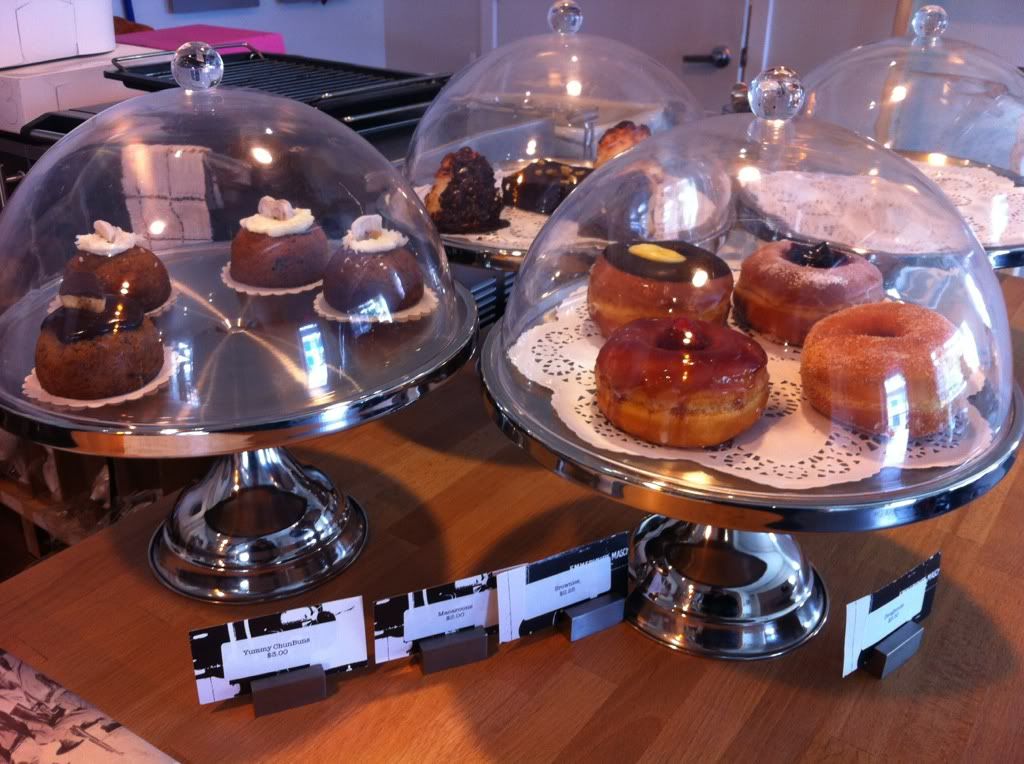 Since the weather in Miami is usually as hot and muggy as Kesha's armpits, I typically get the Coldbrew (Iced Coffee). They cold brew their coffee at room temperature for approximately 9 hours, so you still get the intense flavor of a hot coffee without any fuss. The coffee's flavor is still strong enough to give you a jolt but refreshing enough to fool you into thinking a second glass won't do any harm. Afterwards, I usually find myself running around town with a ton of energy and a crazy stare in my eyes resembling one of the Lohans.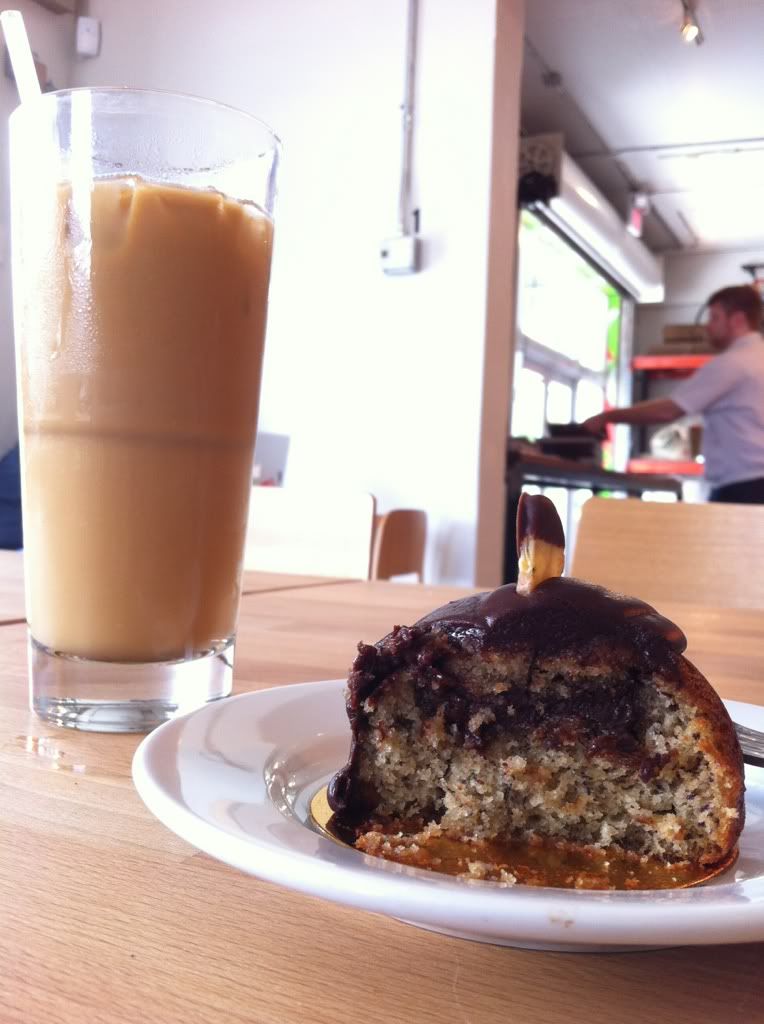 If you're someone that lives and dies by Starbucks, I would urge you to give this place a shot. If you're still on the fence, try their coffee for FREE! They host coffee tastings on the second Friday and third Saturday of every month. Once you drink their coffee you'll soon find yourself noticing that Starbucks tastes like muddied water. I found it exceptionally neat to see the roasting process done right there in front of you, something you will never get at any Starbucks where everything is prepackaged and sealed.
For more in depth information, feel free to check out the Edible South Florida article, located on page 12/13 of the virtual magazine http://onlinedigeditions.com/publication/?i=84376&p=1
_____________________________________
Restaurant Details:
Panther Coffee
2390 NW 2nd Ave.
Miami, FL 33127
(305) 677 3952
http://www.panthercoffee.com