I went to DC for the weekend, 48 hours to be exact. In that short time I hit up several restaurants and somehow managed to find myself at Firehook Bakery a total of 3 times. I stumbled upon the bakery on my way to the hotel as it was conveniently located ½ a block away on Dupont Circle. The next morning, I decided to stop by and take a look inside. What I found was loaves of various freshly baked bread lining the walls behind the counter, dozens of glistening pastries and the strong smell of fresh coffee. My mouth immediately began to water and a single thought popped into my mind, "Pero, like. I need to try ALL OF THE THINGS."
Although I didn't get to try all of the things, I did get to try a few things. Enough things to solidify my fondness for this small local chain. On my first visit, I kept it simple. I had a giant linzer cookie and a latte. The heart shaped linzer cookie was crisp with a slightly nutty flavor and had a thick layer of raspberry preserves in the center. The top of the cookie was covered in a hefty layer of confectioner's sugar. My insulin levels may have been off after eating this cookie, but it was well worth flirting with diabetes for.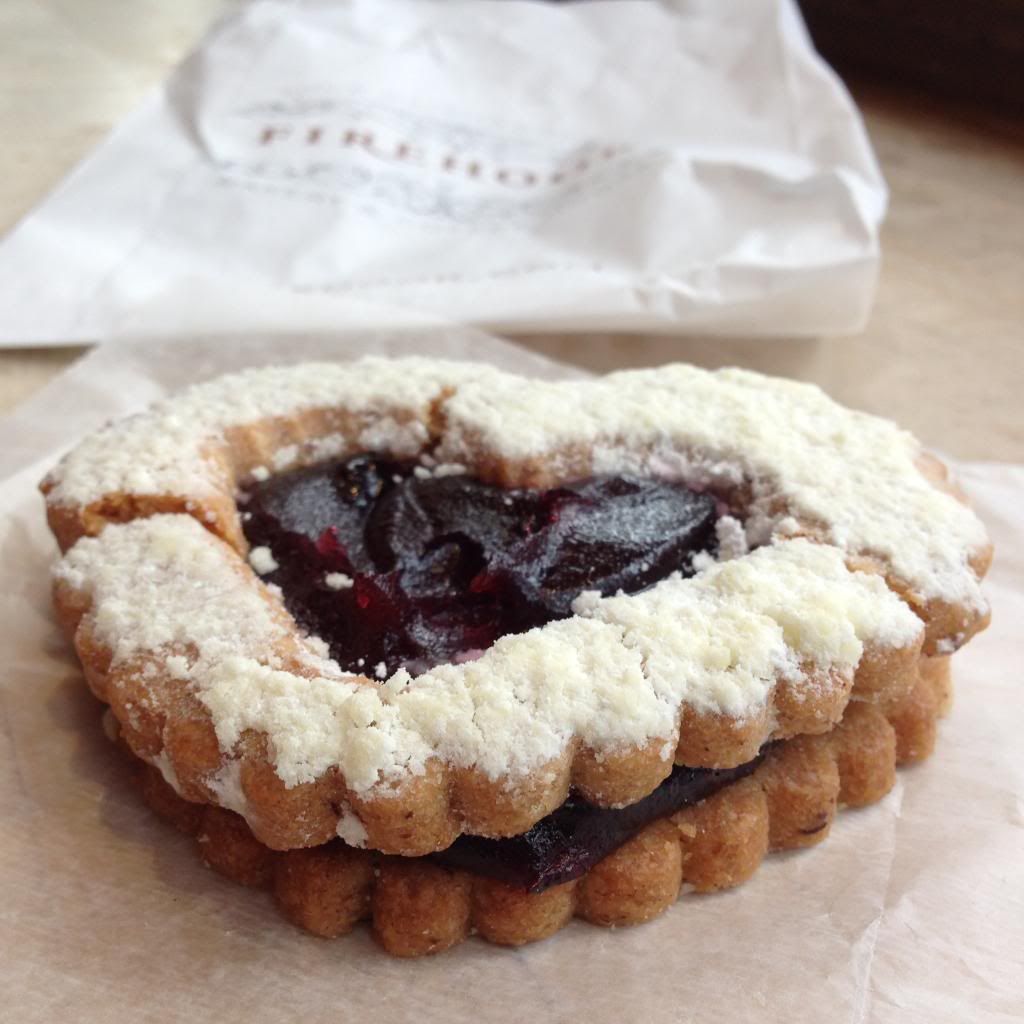 The next morning as my friends tried desperately to sleep off their nota and impending hangover, I woke up early and found myself back at Firehook. This time I settled on a massive ham and cheese croissant. The freshly baked croissant was covered with crispy parmesan cheese, the inside was stuffed with sweet ham and melted emmental cheese. The croissant was light, airy and so fresh I almost shed a tear. Again, I accompanied my food with a latte. Simple but well done, not bitter and perfect temperature.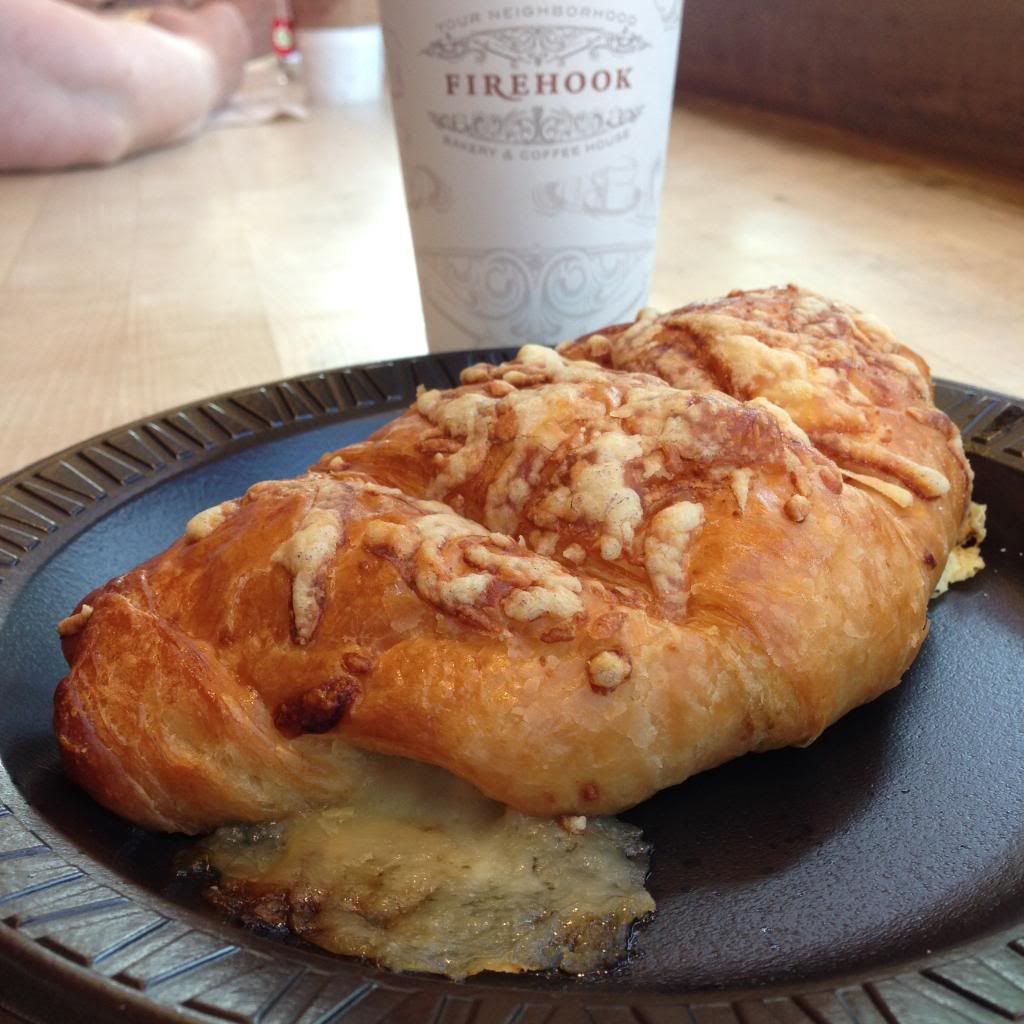 Ham and cheese croissant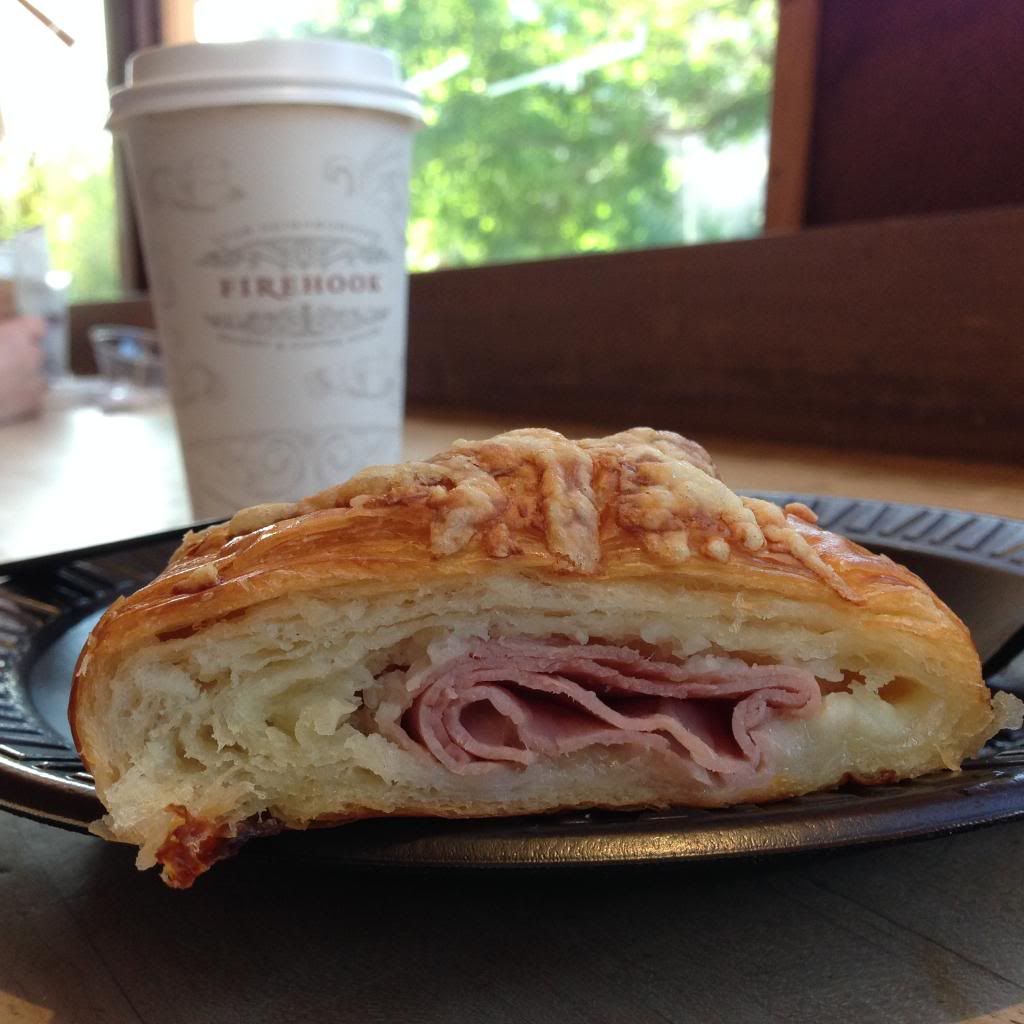 Inside of the ham and cheese croissant
When I was done with my food, I decided to see some sights, buy souvenirs and all around kill time while my friends slept in. It was about 11:30am and I was already done with my sightseeing and errands, but my drunk friends were still sleeping off the previous night's pachanga. I started to make my way back to the hotel and in an attempt not to wake up the sleeping beauties I went back to Firehook. Many of the pastries I saw earlier that morning were already gone; only a handful loafs of bread, some cookies and a beautiful cheese danish remained. I snatched up that last cheese danish and made it my bitch.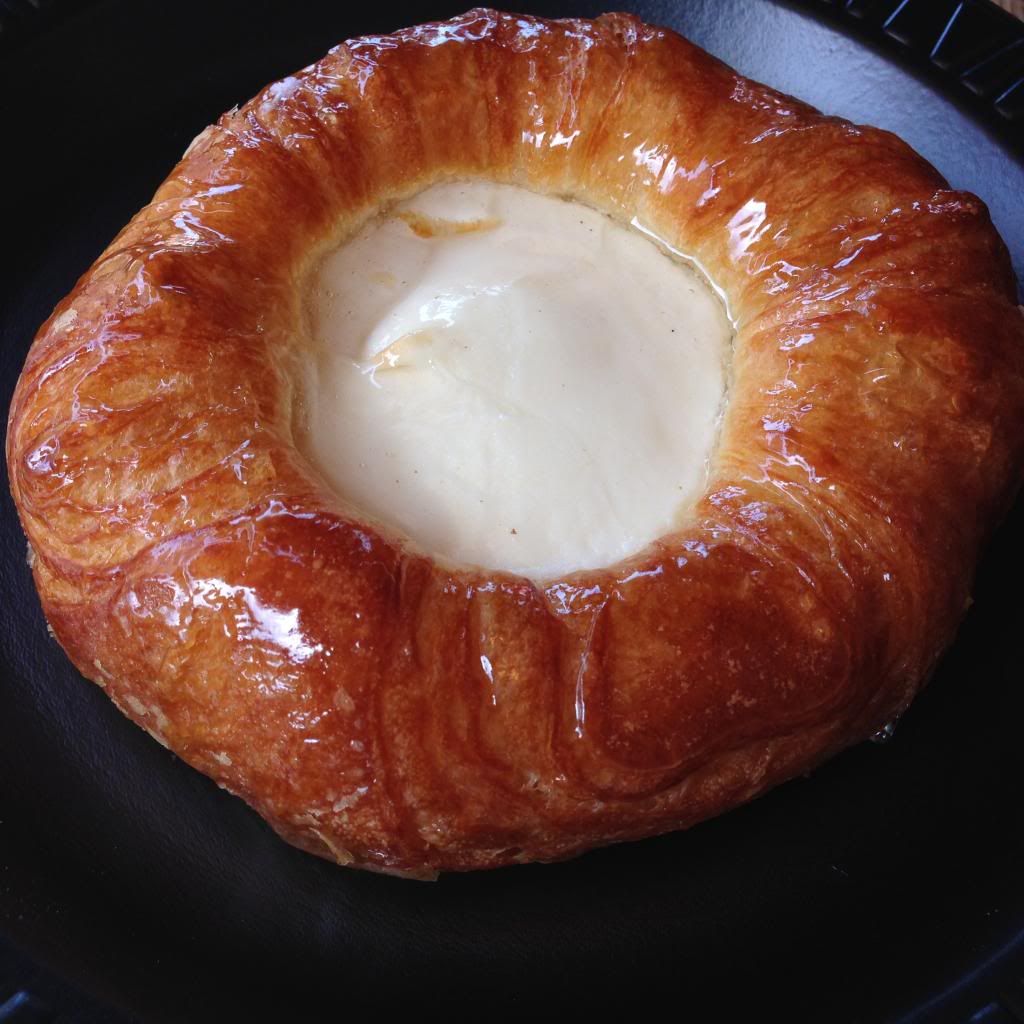 Cheese Danish
Sweet cheesy custard was placed perfectly in a sweet, glistening croissant pillow. As I savored each bite, I wondered when in the hell were my friends going to get up. By the time I was done with my soft, flaky pastry I had come to two conclusions: This bakery is great and my friends are alcoholics.
________________________
Restaurant Details:
Firehook Bakery & Coffee House
(202) 588-9296
1909 Q St NW
Washington, DC 20009
http://www.firehook.com/