So I've gone to Sabor a Peru a couple of times now and I'm left with mixed feelings. It's a small place in the same building as Salsa Fiesta on US1 and 29th st in Miami. Every time I had driven passed it, I couldn't help but notice how many people were at this tiny restaurant. So I had to check it out for myself and although the food is good, the waitresses are definitely lacking a little something called "customer service." So I'm on the fence, what do you do when the food is good, but the service sucks?
On my first visit I asked the waitress if their portions were large and she simply shrugged her shoulders and said, "Mas o Menos." That's "More or less," for my non-Spanish speaking readers. I ended up going with their Lomo Saltado which consists of sliced Angus loin steak that has been marinated over night, sauteed with red onion, tomatoes and french fries served with white rice. It was honestly delicious. The steak was tender and flavorful. The rice was perfectly cooked and seasoned and the french fries had soaked up all the juices from the steak but were still firm and slightly crisp at the bite. The portion was massive and easily enough to share between two people. The food was great, my only complaint was the service. I had to ask my waitress twice for a refill on my water (which is one of my many pet peeves) and when it came time to pay my bill, my waitress disappeared for 25 minutes. I asked one of her coworkers for the bill and she advised me that my waitress was the only one who could give me my bill, not even the manager could help me, WTF?! This was during the lunch hour rush too, so how a waitress can disappear for almost half an hour when patrons have to get back to work (like myself) was beyond me.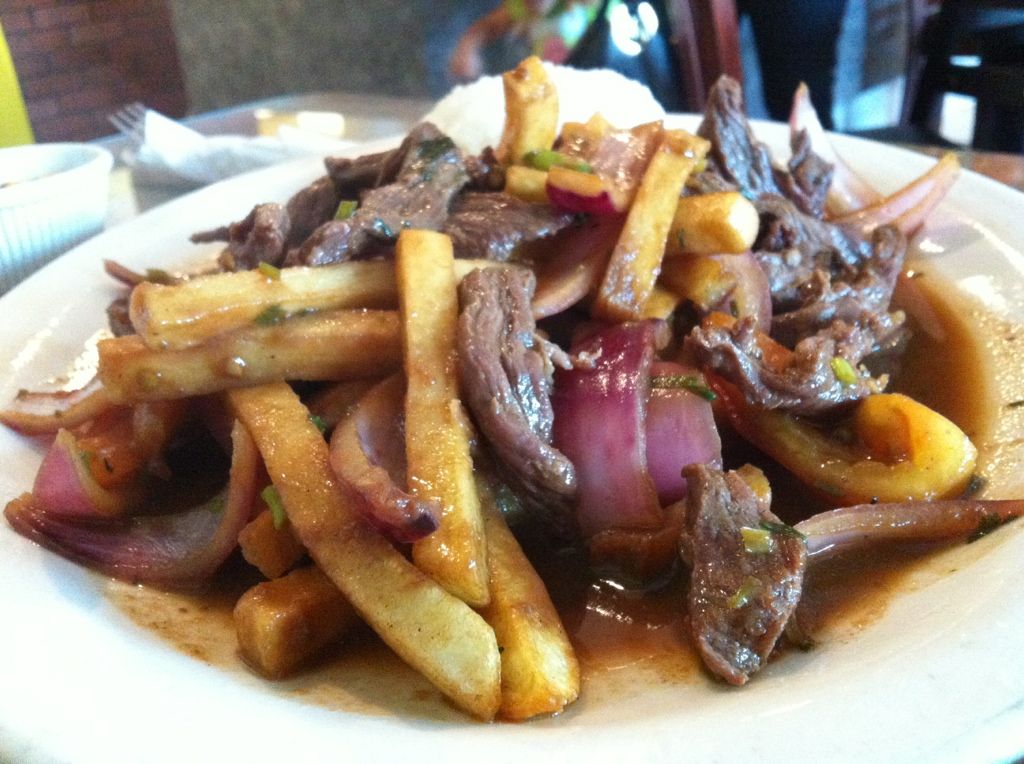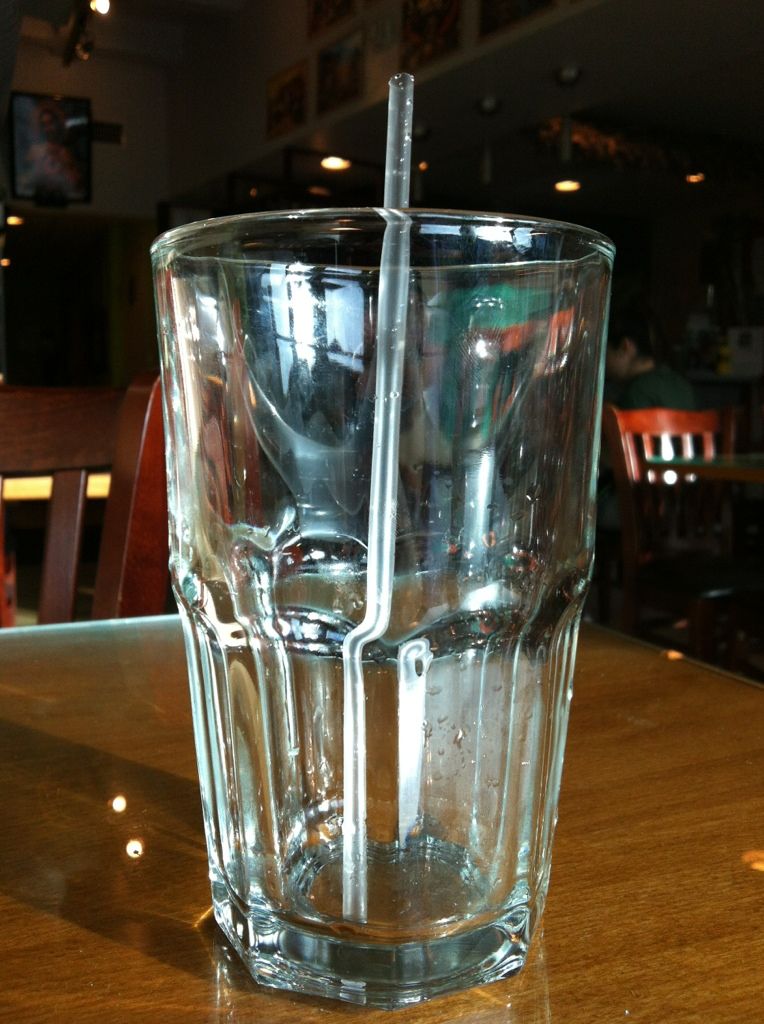 I decided to give this restaurant a second shot because the food was that good. This time around I decided to try their Papas a la Huancaina as an appetizer. For those that may not know, Papas a la Huancaina is a cold dish consisting of boiled, peeled and sliced potatoes covered in a cream sauce that is typically made primarily of queso fresco and yellow peppers. The dish was topped off with a slice of hard boiled egg, two small strips of red bell pepper and a whole black olive. The Huancaina sauce was the best I had ever tried and I found myself fighting the urge to face-plant straight into the dish. The potatoes were perfectly cooked, but the star in this dish was that sauce. My mouth waters just thinking about it.... ymmmmm...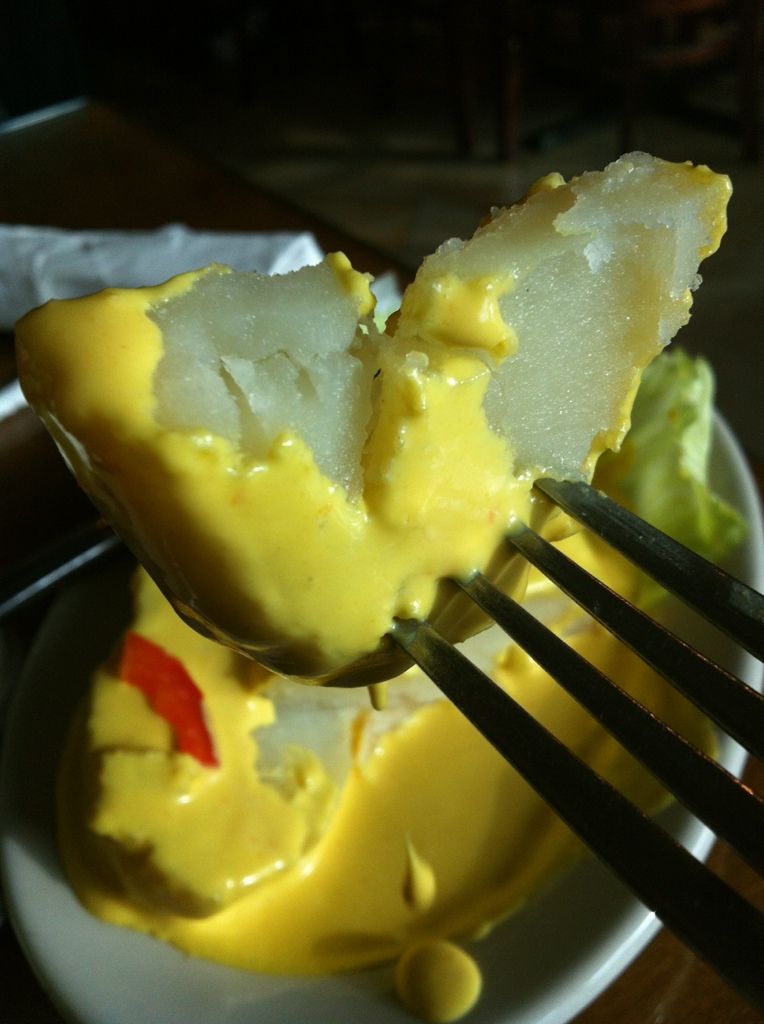 Up next I gave their Ceviche de Pescado a try. I was asked how spicy I wanted it and I made the mistake of saying medium. I'm sure you're asking, 'Why was it a mistake??" and well the answer is that it was a little too spicy for my personal comfort zone. I realized that the flavor of the fish was lost in all the
muy caliente
heat. Either way though, the fish itself was ridiculously fresh and practically melted in your mouth. The Ceviche is served with a piece of sweet potato and some golden hominy (both traditionally served with ceviche). I loved the slight sweetness the sweet potato added to the spicy ceviche. Again, the portion of this entree was huge and definitely enough to share. While I was eating my ceviche I dropped my fork, the waitress rushed right over and picked it up, but never brought me a replacement fork (
How doeas that make any sense?
). Apparently my waitress didn't have her
ginkgo biloba
that morning because when I waived her down for a new fork the first time, she completely forgot. I finally got a fork after my second time asking. My poor water glass was lonely and empty for the majority of my meal, even when I asked for a refill it took ten minutes for my glass to be filled with some simple tap water.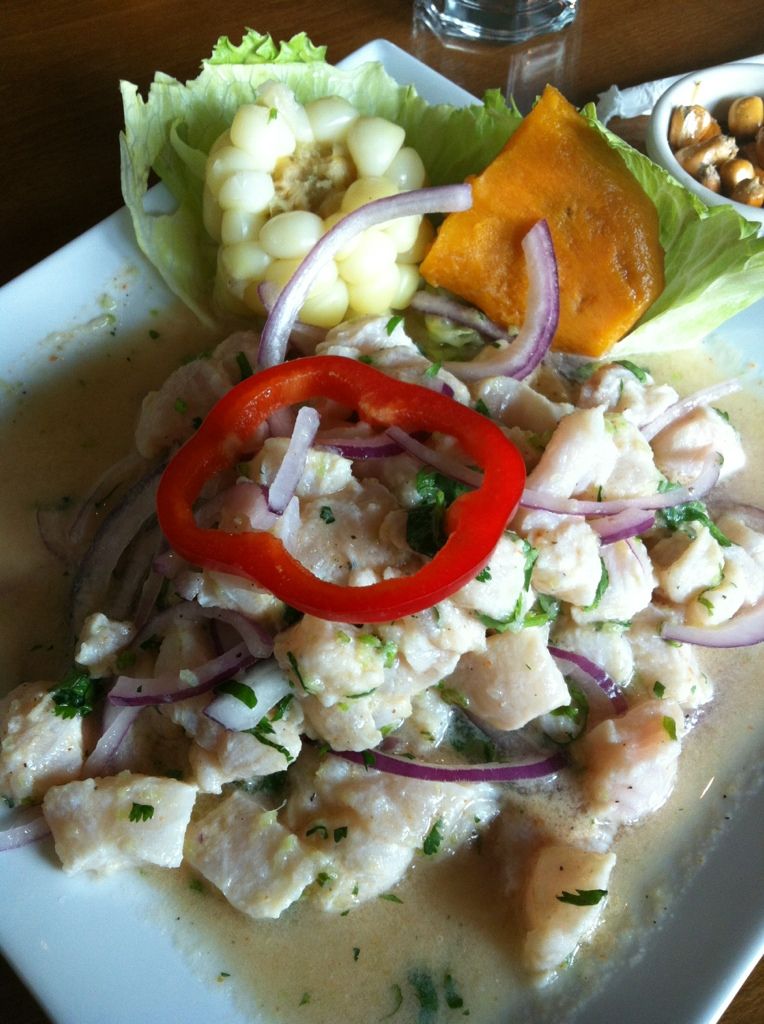 So what's a fat girl to do? The food is great, the prices are affordable, but the service is no where to be found. I guess take-out it is! Or I can bring a bottle of water with me... In the meantime, I'll keep looking for a Peruvian restaurant that offers great food and great service. If you know of any, please comment on this post and let me know!
__________________________________
Restaurant Details:
Sabor a Peru
(305) 573-9637
2923 Biscayne Blvd
Miami, FL 33137
http://www.saboraperu.net/